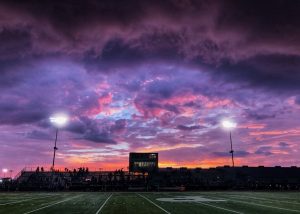 Coram Deo 34, Covenant 20 
The Lions emerged victorious on Friday in a back and forth affair with Covenant School to earn its first victory of the season.
Coram Deo scored on a safety to get things going in the first quarter, and made it 9-0 with five minutes to go in the second on a 1-yard run from Cooper Walthall.
Covenant scored just before the half, and CDA led 9-7 at halftime.
Covenant then scored to make it 14-9, but the Lions answered on another 1-yard run from Walthall, and a failed two-point conversion attempt made it 15-14 in favor of the Lions.
The Knights again regained the lead and made it 20-15 before Sam Gerth connected with Jack Herrington on a 35-yard pass to give CDA a 21-20 lead.
Peyton Inderlied scored again for the Lions on a 20-yard run to make it 28-20, and Ryan Burks scored on a pick-6 after intercepting a Covenant pass to close out the victory for Coram Deo.
The Lions improve to 1-3 on the season with the victory and will host Brook Hill at 7 p.m. on Friday Sept. 27 in their next game.
Prestonwood Christian 42, Liberty Christian 28
The Warriors struggles continued on Friday as they lost to Prestonwood Christian by a score of 42-28.
It was Liberty that scored first in the game on a 5-yard run from Nathan Greek.
Prestonwood answered with a touchdown of its own, but a failed PAT made it 7-6 at the end of one for Liberty Christian.
The Prestonwood Lions took an 8-7 lead early in the second quarter on a safety, but Tyler Strickland scored on a 21-yard run and Greek added a second touchdown, this time from 1-yard out.
Liberty led 21-8 at halftime, and extended its lead to 20 in the third quarter when Greek hit Kellen Moran on a 37-yard touchdown pass.
Prestonwood would go on to score 34 unanswered points to get the victory.
Liberty (0-4) will next host China Spring at 7 p.m. on Friday, Sept. 27.