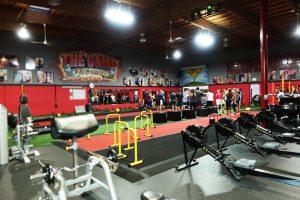 The Camp Transformation Center, a national brand featuring fitness centers that focus on inspiring physical and emotional transformations, recently opened a new location in Argyle.
The Camp Argyle, 308 East FM 1830, will be managed by entrepreneurs Michelle and Jeff Croteau, who also own a new location in Southlake and others in Farmers Branch, Fort Worth and California. The couple started off as members of The Camp in Southern California and both lost a significant amount of weight, according to a news release. They were so inspired by the concept that they became the first licensees of The Camp when they opened their High Desert location.
"I am excited to open these two centers, which will offer residents in Argyle and Southlake the opportunity to transform their lives through fitness and health behaviors," said Michelle. "I know that our team of trainers will be instrumental in helping people gain the confidence, strength and power they need to stay committed to their health and fitness goals. We encourage everyone to come check out the new locations to learn more about the program."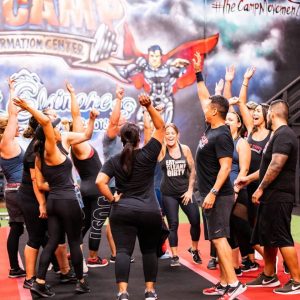 The program consists of group training with dynamic interval workouts, nutrition and supplement plans and highly qualified trainers, according to the news release. Members often join through initial Challenges, which are scheduled seven times per year. For members seeking to maintain their fitness routine, additional Challenges, such as one designed to lose five percent body fat in six weeks, are also available. Successful Challengers most often endear themselves to The Camp and become members.
"Through emotional connections made with our trainers, managers and their fellow members, most of our Challengers hit or exceed their goal," added Alejandra Font, who co-founded The Camp in 2010 and is leading the company's global franchise expansion. "It is incredibly rewarding to know that we have helped transform so many lives, and we're happy Michelle and Jeff are bringing the program to Argyle and Southlake. They are the perfect fit to inspire local residents to make the transformation they've been wanting."
For more information, click here.