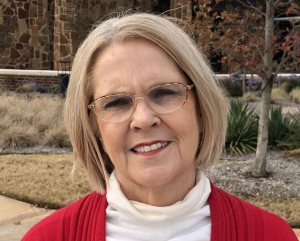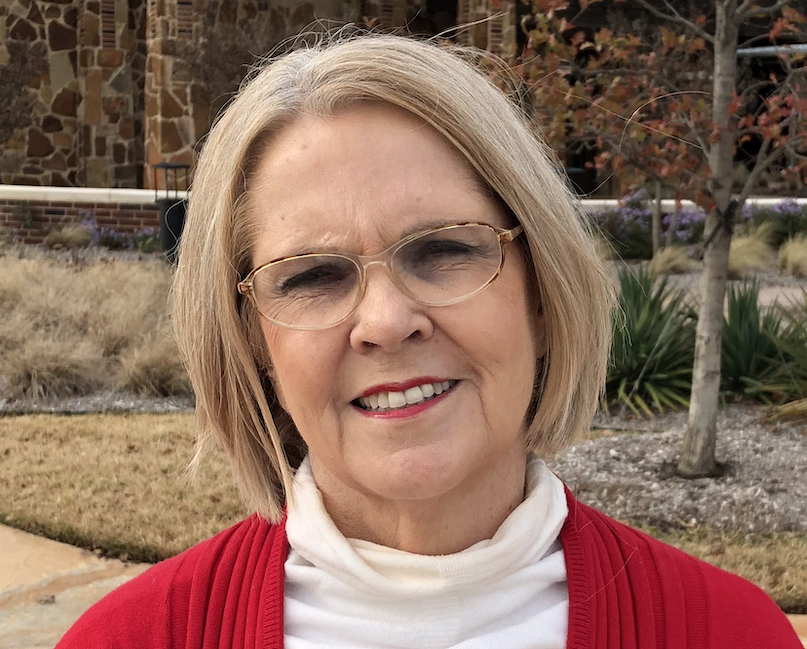 North Texas Giving Day Coming in September
Denton County is rightfully known for our residents' generosity of time, talent and treasure due to our caring hearts. In September, we will have the opportunity to easily support any number of area nonprofits who serve those less fortunate in our communities.
Each year, through the Communities Foundation of Texas' North Texas Giving Day, residents have 10 days of scheduled giving and free public events as well as service projects in addition to the official giving day to support local nonprofit organizations.
The official North Texas Giving Day on Sept. 19 is preceded by "10 Days of Giving" Sept. 9 through Sept. 18. The concept was introduced in 2017 to offer scheduled online giving and opportunities for volunteerism. "FUNdraising pages" allow "super fans" to set up peer-to-peer fundraising pages on behalf of their favorite nonprofits. Bonus funds and prizes allow donations to stretch further.
In 2018, more than $48 million through 157,000 donations benefitted 2,700 nonprofits across North Texas. Since its inception in 2009, the North Texas Giving Day has raised more than $240 million to help regional organizations make a difference in 20 counties.
Find out how to volunteer, learn about different nonprofits, find organizations with secured matching funds, and more at www.northtexasgivingday.org. Each nonprofit on the site includes links to websites, social media, email and more.
In Denton County, 225 nonprofits with a vast collection of clientele have signed up so far this year. Some of the organizations include:
Serve Denton – partners with nonprofits to help make their services more accessible for people in need. As a one-stop-shop for social services, those in need only have to visit one location.
The Flower Mound Foundation – committed to preserving the original character of The Flower Mound and sponsor works of related historic, scientific and educational interest.
Helping Hands for Little Hearts – to help those families in need of support, whether it be financially or emotionally, who are experiencing hardships by unforeseen circumstances such as abuse, disabilities, sudden death of a family member or a cancer diagnosis.
Ally's Wish Inc. – a Flower Mound-based organization dedicated to serving terminally ill moms with young children by granting their wish
Seventeen22 Foundation – Krum-based nonprofit that provides financial assistance to families impacted by neurofibromatosis.
Denton County Master Gardener Association – educates and engages county residents in the implementation of research-based horticultural and environmental practices that create sustainable gardens, landscapes and communities.
Denton County Veterans Coalition – serves as an advocate for veterans and their families and facilitates collaboration among veterans' organizations and community resources to resolve individual and collective veterans' issues.
Community Clothes Closet – established in Justin as a Christian outreach to assist families in need of free clothing in Denton and surrounding counties.
Metroport Meals on Wheels, Inc. – a Roanoke-based nonprofit that advocates for the elderly and those in need through home-delivered meals, senior center lunch programs and other support services.
The Voices of Flower Mound – which promotes music appreciation among members and the public.
Woman to Woman PRC – Denton-based ministry providing counseling, options and resources for individuals facing an unplanned pregnancy, empowering individuals and families to make wise life choices.
Ranch Hands Rescue – an Argyle sanctuary for animals and a counseling center for people founded on hope and healing made available to all regardless of ability to pay.
Emily's Smile Boxes – an Argyle-based organization that makes boxes full of toys and activities for patients and their siblings during hospital visits.
Hallie's Heroes – founded in Denton to inspire as many people as possible to register as bone marrow donors on the National Bone Marrow Registry, and to support research for a cure for Diamond Blackfan Anemia and childhood cancers.
Denton African American Scholarship Foundation, Inc. – making college a reality through the provision of scholarships for eligible students graduating from Denton ISD's high schools.
House of Shine – a Westlake-based nonprofit whose mission is to unearth and harness people's talents and gifts for the greater good of their communities.
Solutions of North Texas – A Denton organization committed to helping individuals struggling with addiction.
Many more organizations can use your donations. Please take a few minutes to research the different nonprofits and help them help others.
Our Daily Bread Denton Celebrates One-Millionth Meal 
A carnival atmosphere filled Our Daily Bread as they celebrated serving their one-millionth meal since 2000.
Dedicated to serving the hungry six days a week, the nonprofit at 300 W. Oak St. in Denton also assists the homeless.
Their Thanks A Million Carnival on Aug. 22 featured a cotton candy machine, a lemonade stand, visits from local officials including Mayor Chris Watts and Denton Police Chief Frank Dixon, and more.
The community soup kitchen provides nutritious meals planned and cooked by a chef and volunteers. Learn more about the organization at www.ourdailybreaddenton.org. 
Master Gardeners Association Celebrates 30th Anniversary
The Denton County Master Gardener Association has contributed thousands of volunteer hours to more than 100 projects across Denton County in a 30-year span.
More than 500 volunteer Master Gardeners use their training to give back to their communities. They work with more than 50 schools across the county in addition to the 30 schools currently part of the Cool Shade for Third Program. They supported projects at 15 churches, worked with communities to provide information to residents and more.
An upcoming Flower Mound program offers information about Earth-Kind practices to conserve time, money and natural resources to create beautiful and productive yards and gardens. The Denton County Master Gardener Association and Texas A&M AgriLife Extension will offer classes from 6:30 p.m. to 8:30 p.m. on Friday, Oct. 18, and 9 a.m. to 4 p.m. on Saturday, Oct. 19, at the Flower Mound United Methodist Church, 3950 Bruton Orand Blvd.
At a cost of $100 per person or $125 for two people in the same household, participants will learn planning preparation, design application, hardscape considerations and plant selection.
Information and registration is available at www.dcmga.com.
Denton County Supports Area Nonprofit Organizations
Denton County supports a number of local nonprofit organizations through different programs.
Residents who serve as jurors in Denton County courts have the option to donate the funds they receive for their jury service to the following organizations:
Abused Children Protection Fund
Children's Advocacy Center of Denton County
Court Appointed Special Advocates
Crime Victim's Compensation Fund
Denton County Friends of the Family
Health Services of North Texas
Metroport Meals on Wheels
PediPlace
SPAN, Inc.
Veterans Treatment Court Program
Youth and Family Services
In addition, the county donates funds received from the tobacco master settlement agreement payment. The county then asks a committee of county residents to review submitted grants that meet specific standards. The organizations receiving $346,000 in funds for Fiscal Year 2020 include:
CASA of Denton County, Inc. – $80,000
Children's Advocacy Center for Denton County – $98,000
Denton County Friends of the Family – $25,000
PediPlace – $61,000
SPAN, Inc. – $16,000
Health Services of North Texas – $40,000
Greater Lewisville Youth and Family Services, DBA Youth and Family Counseling – $20,000
Christian Community Action – $6,000
I encourage everyone to consider giving back to organizations within their communities. Together we can make a difference in the lives of so many.
If you would like to receive an e-newsletter, please contact Precinct 4 Commissioner Dianne Edmondson at [email protected] and ask to be placed on the email list.
Contact Precinct 4 Commissioner Dianne Edmondson at (972) 434-3960. Her office is located in the Southwest Courthouse, 6200 Canyon Falls Drive, Suite 900, in Flower Mound.