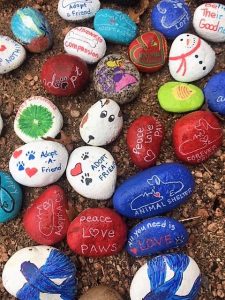 Flower Mound Animal Services will host a free rock painting event next week.
The town department is inviting residents to "bring the kids or any kid at heart to come paint a rock at the Adoption Center" from 10 a.m. to 3 p.m. on Aug. 7. The department will provide the rocks and colorful paints while supplies last, according to its event posting on Facebook.
The painted rocks can be taken home, placed in the adoption center's rock garden or around town. The event is free, but donations are welcome.