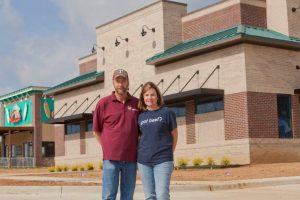 The Old Town Market re-opened Tuesday in Double Oak.
After 42 years, the iconic butcher shop has relocated from Lewisville to Double Oak, 123 Chinn Chapel Road. The business announced on social media that its soft opening would begin at 10 a.m. Tuesday.
"The majority of our customers live out that way," said Co-owner Sharon Knowles, "and everyone at the town– we spoke with Mayor Donnelly and all– and the church [the neighboring Crossroads Bible Church]– made our decision to move easier."
The high-yield choice meat market will be open 10 a.m. to 6 p.m. Tuesdays through Fridays and 9 a.m. to 5 p.m. on Saturdays.
Click here for more information.