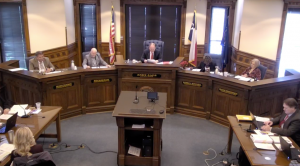 The Denton County Commissioners Court will hold a special meeting on Friday to end its discussion of precinct redistricting.
Precinct One Commissioner Hugh Coleman had previously requested the court consider redistricting because the population in his precinct is booming and is significantly higher than Precinct Three, and he wanted to balance them out so all four Denton County precincts were pretty evenly balanced. But the idea has been met with quite a bit of opposing feedback from residents speaking at Commissioners Court meetings; some of them questioned Coleman's motivations and some were worried about additional voting precinct changes.
"Over the last 10 years Precinct One has grown tremendously. The 2018 estimated census numbers show Denton County has grown 29 percent since 2010 and, in my opinion; they've all come to that area," Commissioner Coleman said. "I have tried hard to make sure our residents get their fair share of funding. I believe this is a fair and equitable resolution."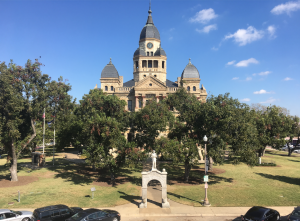 The court discussed it — and heard from more residents — during Tuesday's court meeting, and afterward, Coleman met with County Judge Andy Eads, according to a county news release. Eads eventually agreed to advocate for additional resources and provide help for the needs of Precinct One.
"It has always been my intent to do what is best for the entire county, and I believe we can accomplish that through our budget process," Eads said.
Coleman then requested a special meeting of the Commissioners Court for further discussion about redistricting and the potential withdrawal of his request for it. The meeting will be held at 4:45 p.m. Friday at the Courthouse-on-the-Square.