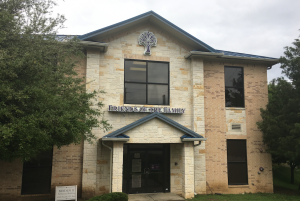 The Denton County Friends of the Family organization is recognizing April as Sexual Assault Awareness Month with several events and partnerships to help raise awareness about the issue locally.
This year's National Sexual Assault Awareness Month theme is "Start by Believing," and DCFOF is inviting the community to stand with them for victims throughout the month of April. According to Texas Council on Family Violence, two in five Texas women are victims of sexual assault. Last year alone, Friends of the Family responded to 209 sexual assault calls at local hospitals.
Throughout the month, DCFOF is partnering with local coffee/tea shops to raise awareness. Stop by your local participating coffee shop and post a photo in solidarity on social media with the hashtag #CupOfPrevention.
In honor of Sexual Assault Awareness Month, supporters will wear jeans with a purpose, support survivors and educate yourself and others about sexual assault all day on April 24.
In honor of National Superhero Day, Denton County Friends of the Family will honor local law enforcement and the criminal justice system at the 2019 Friends of the Badge Luncheon on April 26. It is by private event by invitation only for law enforcement and members of the criminal justice system.
Click here for more information.