When you combine great food, arcade games (both old and new), escape games, and axe throwing, how can you not have a great time?!
You'll find all of those things at the new Corky's Gaming Bistro in Grapevine!
Owner, Craig Worrall, and his team have created this concept that is the ultimate night out for adults. In fact, it's a popular destination for corporate events, birthday parties, and bachelor/bachelorette parties. They also host Ladies Night every Wednesday after 4:00pm where you'll get a 60-minute axe-throwing session for just $14.99 and half-price wine!
Never thrown an axe before? No problem! Corky's has employed some of the very best local "axe-perts" to help you perfect your form. We had the chance to work with "axe-pert" manager and all-around lumberjack, Daryl, and he helped us figure out one of us was too angry, one of us was not angry enough, and the other (our videographer) had just the right amount of anger. Sounds about right!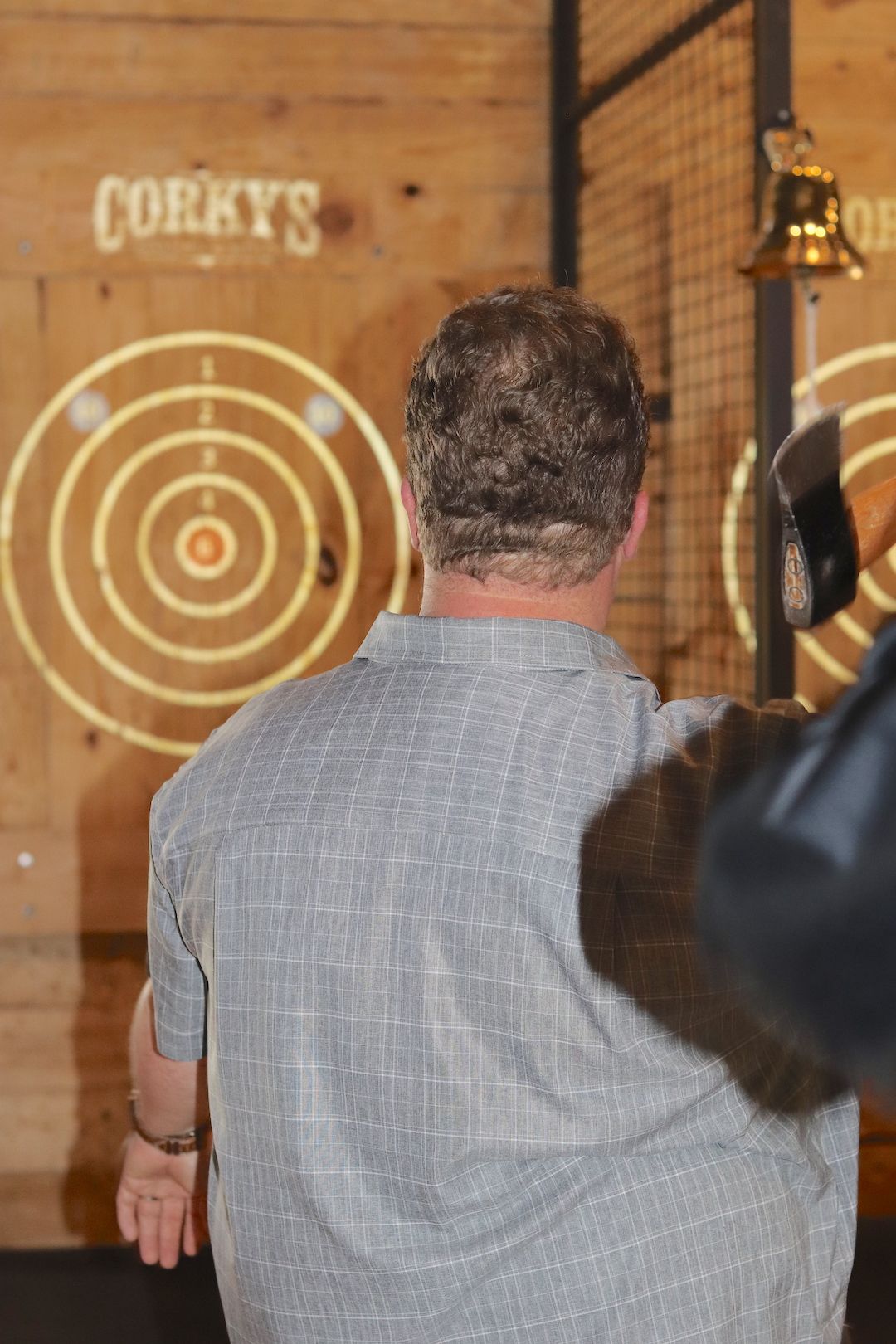 And if you old-school arcade games are your jam, then you'll love what you'll find at Corky's. They've got classics like Donkey Kong, Mortal Combat, and Guitar Hero.
But since this is Foodie Friday, let's talk about the food! Corky's has great food options whether you want to grab an entree or whether you want to snag one of their sharing platters to snack on while you throw those axes. We love the Pac Man Platter which comes with 4 Corky's sliders, 4 pulled pork quesadillas, Paul Bunyan fries, and rhino spears (fried pickles), served with lumberjack dressing and spicy mustard.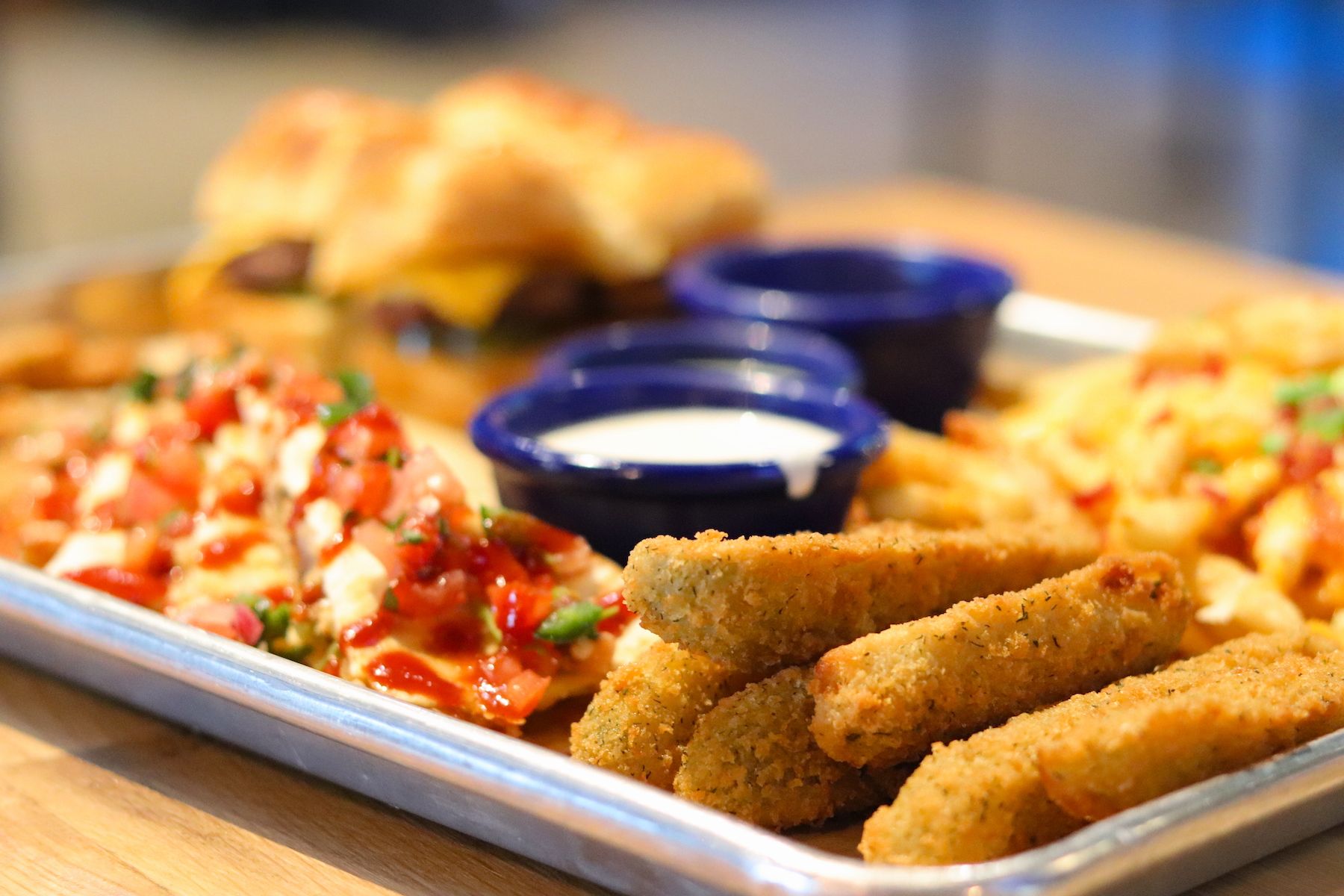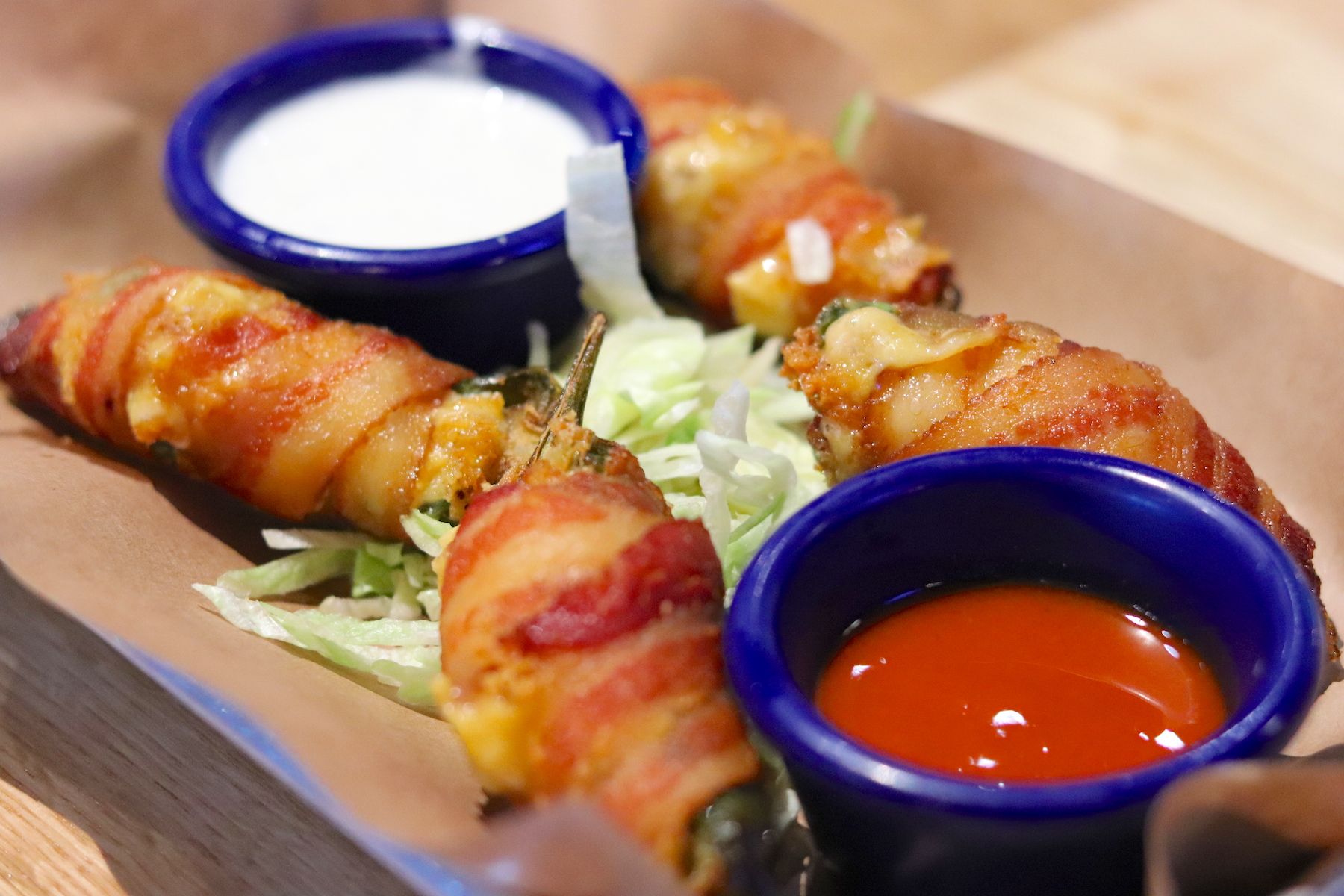 And their burgers? FAN-FREAKING-TASTIC. And we found out one of the major reasons why. Craig and Lewisville's Old Town Meat Market Owner, Shawn Knowles, are old buddies and so all of Corky's meat comes fresh from the Meat Market. So, if you love the Old Town Meat Market, you're going to love what Corky's is serving up.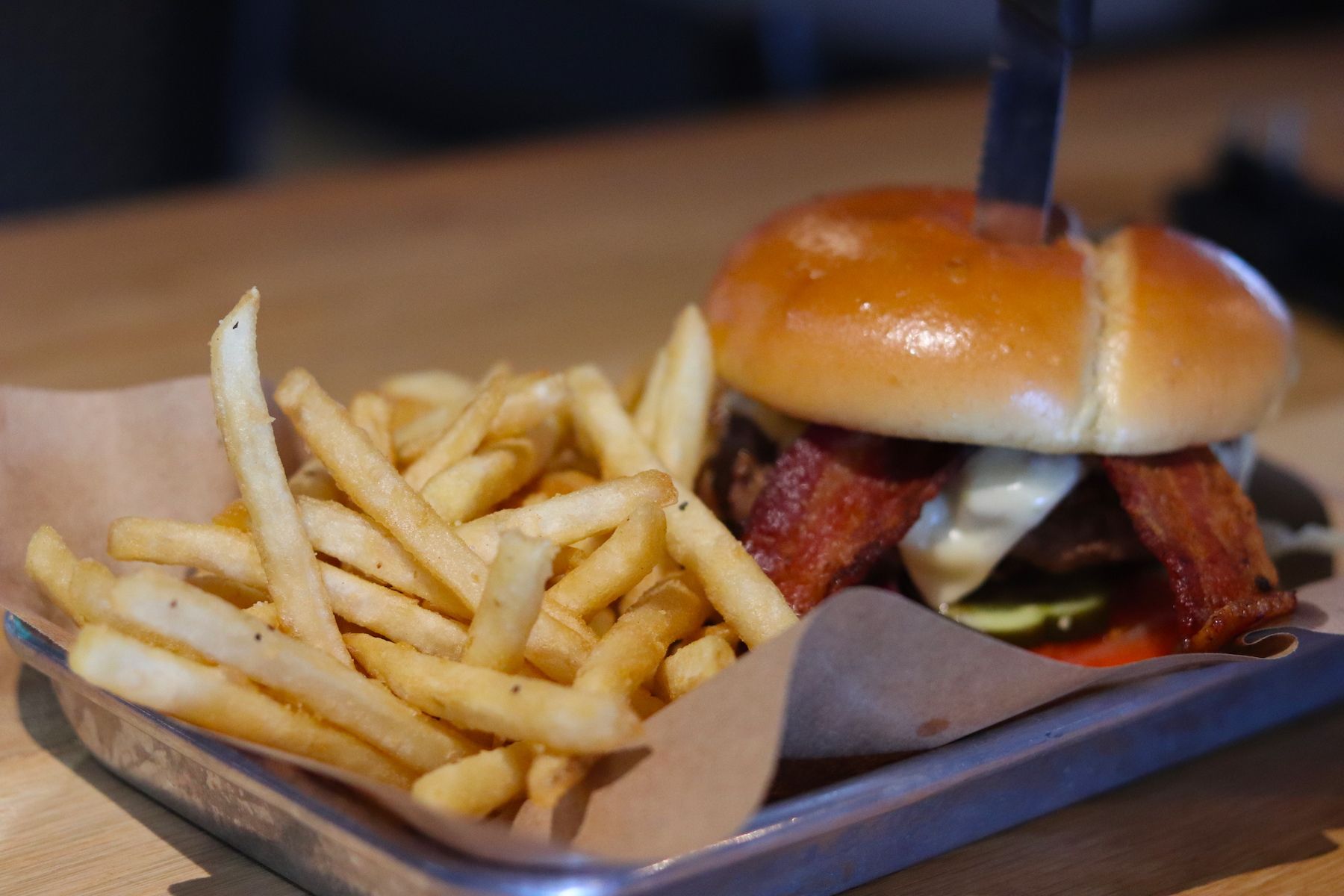 No matter what you choose when you visit Corky's, you're sure to have an awesome time. So, plan a date night soon, or a private event – you'll absolutely love it!
*Corky's Gaming Bistro is located at 3520 Grapevine Mills Blvd N, Grapevine, TX 76051.