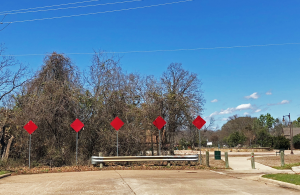 The town of Flower Mound will hold a neighborhood meeting later this month to discuss the Windsor Roundabout Connection project.
The project includes the extension of Windsor Drive to West Windsor Drive and connection to the existing roundabout, just south of Pinon Street in the residential area northwest of the intersection of FM 1171 and FM 2499.
The meeting is scheduled for March 28 from 5:30 to 7:30 p.m. at the Flower Mound Public Library, 3030 Broadmoor Lane.  During the meeting, staff will provide information related to the design plans and scheduling for the proposed construction project. For more information, email Blake Hummel at [email protected] or call 972-874-6301.