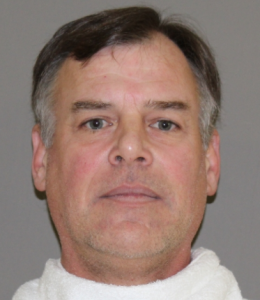 The Bartonville Police Department has filed a charge of child sex abuse against Texas Rangers Hall of Fame pitcher John Wetteland.
Wetteland, 52, was arrested Monday and booked into Denton County Jail on one count of continuous sexual abuse of a child under the age of 14, according to Denton County Jail records. Wetteland posted his $25,000 bond and was released the same day.
In a news release, Bartonville Police Chief Bobby Dowell said the case was referred to BPD last week by the Texas Department of Family and Protective Services. BPD issued a warrant for Wetteland's arrest, and the Denton County Sheriff's Office served it.
"Due to the nature of the alleged offense and stage of the investigation no further details will be released at this time," the news release said.
Wetteland, who currently lives in Trophy Club, coached baseball and taught high school Bible class part-time at Liberty Christian School in Argyle from 2007-08 but hasn't had any association with the school since, according to the school.
Wetteland retired in 2000 as the Rangers' all-time leader in saves, 150, and was inducted into the team Hall of Fame in 2005, according to the Dallas Morning News.