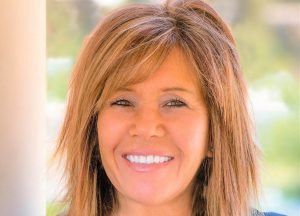 by Dr. Bridget "Dr. B" Melson, MFT, PsyD.
I have been working with teens for many years and there always seem to be new trends for each teen culture I encounter. One such "trend" that is growing exponentially, is vaping or e-cigarettes. Stats now show that up to 84% of our teens/tweens are now vaping or have tried. Although difficult to purchase in stores, anyone can purchase vaping products online.
Is it safe? Legal? Let's take a look.
Safer is not SAFE. Safer than smoking? Perhaps. Completely safe? No. Nicotine is one of the prime ingredients used in these vaping devices and studies continue to show that nicotine is more addictive than heroin and cocaine. Even without the use of nicotine, vaping flavoring by itself has been linked to respiratory illnesses and disease.
Remember, you are inhaling unnatural vapors into your lungs, along with vegetable Glycerin and Propylene Glycol, and again, often times Nicotine in concentrated amounts. Propylene Glycol is used by companies as anti-freeze and has been linked to increased risk of developing numerous respiratory and immune disorders in children, including asthma, hay fever, eczema, and allergies, with increased risk ranging from 50% to 180% if inhaled.
Without knowing the dangers, teens are also vaping drugs like Fentanyl and oils, both of which can cause instant death. Vaping is especially dangerous if you have pre-existing health issues such as asthma and can cause cardiac arrest, arrhythmia and other sever health issues.
The FDA now regulates electronic nicotine delivery systems which they call ENDS. This includes:
E-cigarettes
E-pipes
Hookah Pens
Vape Pens
Vaporizers
It is illegal. Texas Law states: "Minors are penalized…and must attend an Awareness Program or do community service. Failure to attend…may result in a suspension of the minor's driver's license. A violation is punishable by a fine…" (texastobaccolaw.org)
So what can you do as parents?
Watch for physiological symptoms, any new rashes around the mouth or face and chest, as well as more coughing than usual, dry mouth syndrome, bloodshot eyes or nosebleeds.
Familiarize yourself with e-cigs and what they look like. Know how to recognize them and how they work. Look for flash drive "jewels".
Sit down and have a casual discussion. ASK your tween or teen what they know. Educate them in love.
Play it casual. Ask open ended questions. This is not a time for anger or judgment. You want them to be open with you.
Be vigilant parents and keep fighting the good fight!
Dr. B
If you have any questions or teen and parenting counseling needs, visit me at www.trinitylifesolutions.com or call 940-489-3050.