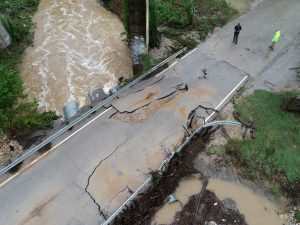 The United States Small Business Administration is making low-interest federal disaster loans available to local businesses and residents that sustained property damage during severe storms and flooding between Sept. 21-23.
The disaster declaration makes SBA assistance available in Denton County, as well as many others in the state, according to a news release from the town of Flower Mound.
Businesses of all sizes and private nonprofit organizations may borrow up to $2 million to repair or replace damaged or destroyed real estate, machinery, equipment, inventory, and other business assets. For small businesses, SBA offers Economic Injury Disaster Loans to help meet working capital needs that were caused by the severe storms and flooding, according to the news release. Disaster loans up to $200,000 are available to homeowners to repair or replace damaged or destroyed real estate. Loan amounts and terms are set by the SBA and are based on each applicant's financial condition.
The deadline to apply for property damage is Dec. 17. To apply online, receive additional disaster assistance information, and download applications, visit https://disasterloan.sba.gov/ela. Applicants may also call the SBA Customer Service Center at 800-659-2955 or send an email.