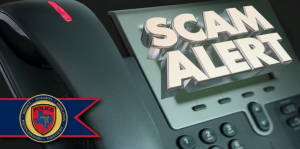 The Denton Police Department released warnings Tuesday about a new phone scam targeting local residents.
The police department posted messages on social media Tuesday that there have been multiple reports from residents saying they received a call from the Denton Police Department's non-emergency number, 940-349-8181, and were asked for money.
"Be aware that this is a scam and we are not calling anyone to ask for money!" the department wrote on Facebook.