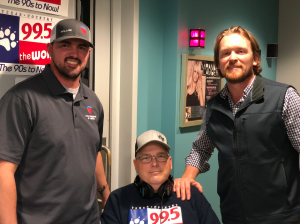 The community is invited to come out next weekend and get some barbecue and support U.S. Military veterans with post-traumatic stress disorder at an event in Parker Square in Flower Mound.
The faith-based organization PTSD Foundation of America's Dallas Chapter will host its second annual PTSD Foundation Charity BBQ on Oct. 13 from 11 a.m. to 7 p.m. Everyone is welcome to come and eat for free, said Derek Barr, director of the Dallas Chapter.
"This is an outreach and a fundraiser," Barr said. "We want to touch as many people and bring them in to let them know what we're doing."
The organization will have live music, a kid's zone, raffle, silent auction and marketplace, and it will be collecting donations. The barbecue will be provided by 12 teams of "regular folks" competing for the crown, including construction crews and a team of military veterans.
Barr said 96 percent of donations made to PTSD Foundation of America go to veterans with PTSD and help them assimilate into society, with peer-to-peer networking and counseling. Most of the organization's employees are veterans themselves, like Barr.
"We tell them they're not alone," Barr said. "We got their six."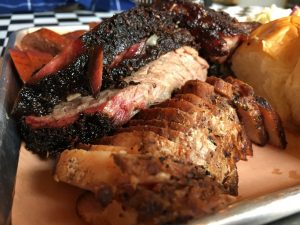 Last year's event was held in south Dallas, but the organization picked Flower Mound "because it's a very central, clean and safe community that has come together to rally around the foundation," Barr said.
"The Town Council and people of Flower Mound have accepted us and embraced us because they believe in the mission, too," Barr said. "They want to truly be involved and see the veteran community be healed."