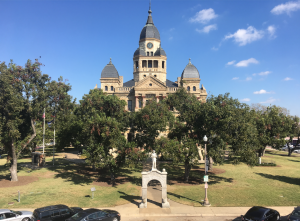 The Denton County Office of History & Culture is currently accepting applications for 2018-19 Denton County junior historians.
The junior historian program is an opportunity for high school students in Denton County to work together and discuss and engage in local history in new and interesting ways, according to a news release. Members will attend meetings twice a month at the Denton County Courthouse-on-the-Square, volunteer at special events and work together on group projects that include designing exhibits and working with historical artifacts from the museum's collection. There may be occasional volunteer opportunities and field trips on Saturday afternoons.
"This is a wonderful opportunity for students to develop leadership skills, to give back to the community, meet new people and engage in local history," the news release said.
Click here to apply. Applications are due Aug. 31.