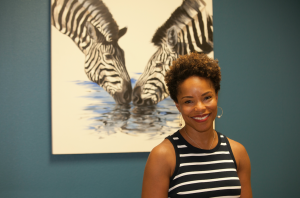 Since MD Pediatric Associates first opened its doors in 1991, generations of children – from newborns to young adults – have grown up with the support and care of its professionals.
Today, that collaborative team – six pediatricians, four nurse practitioners and a board-certified lactation consultant – provides patient-centered pediatric care for children and their parents at two convenient offices in Flower Mound and Coppell.
As a patient-centered medical home, MD Pediatrics Associates is your family's partner in caring for your child's medical and non-medical needs.
In addition to treating ear infections and administering immunizations, MD Pediatrics offers asthma maintenance programs, diabetes care, ADHD quotient testing and treatment, lactation consulting for breastfeeding mothers, weight management counseling, plus comprehensive well-care to track growth and change. A range of behavioral health modules for parents struggling with their child's behavior are also part of their comprehensive care.
In the Flower Mound office, Dr. Michelle Forbes is particularly involved in the various behavioral health programs. She attended medical school at the University of Texas Southwestern Medical School in Dallas, and completed her residency training at Children's Medical Center in Dallas.
"I was three when I got my first set of glasses and I could see clearly," Dr. Forbes shared, reflecting on when she knew she wanted to become a doctor. "The ophthalmologist changed my life, and I wanted to be able to share that with others."
Dr. Forbes's interest in ophthalmology held firm until one of her final residency rotations at Children's Medical Center in Dallas when she discovered the joy of Pediatrics.
"The doctors and nurses really enjoyed what they did," she said. "Nothing in adult medicine compared to that feeling I got there."
After she received her medical license in 2000 and board certification in Pediatrics, she had a single practice in Desoto, Texas for 11 years. She joined MD Pediatrics in 2014, and views Dr. Kincaid as her mentor.
"Part of pediatrics is looking at the overall growth and development of a child," said Forbes. "I like exploring the mental health– in addition to the physical health– of a child and the family."
Anxiety and depression have become increasing concerns for individuals and families. Dr. Forbes helps counsel good nutritional options, mindful activities, and exercise. She has an interest in the impact physical fitness has on brain function and mental health.
"The local Y is a place that my family and I have relied on for years for exercise and a healthy mental environment," said Forbes. "I'm mindful of my own [mental and physical health] and the Y is a place that's open to all, regardless of age; plus, it isn't expensive."
Dr. Forbes's family includes a son, 27, who's a musician and a daughter, 26, who's studying to be a pediatrician "not in my footsteps; she is determined to forge her own path."
The "baby" of the family is a Wheaten Terrier.
Dr. Forbes's approach to family behavioral issues is holistic. It involves family coaching and school counseling, as well as additional professionals if needed.
"At MD Pediatrics, we build a bond with our families, and they trust me that I will direct them to the best care we can prescribe," said Forbes.
The goal of MD Pediatrics is to empower the family and child to take care of any health issue, while focusing on the prevention of future medical problems. This comprehensive approach to a child's care makes them "more than a standard pediatrician."
For more information, visit: www.mdpedi.com or call 972-420-1475. MD Pediatrics is located at 2560 Central Park Avenue, Suite 195 in Flower Mound, and 760 N. Denton Tap Road, Suite 120 in Coppell.