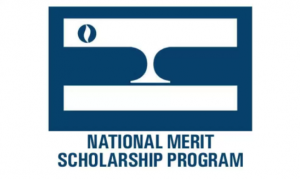 Eight Flower Mound students were named National Merit Scholarship winners in a Wednesday announcement.
The National Merit Scholarship Corporation chose 2,500 Merit Scholar designees from more than 15,000 finalists to receive the 2018 National Merit $2500 Scholarship winners, according to a news release. The local students to receive this scholarship are listed below:
Flower Mound High School: Katherine Casey, Shreyoshi Das, Kendall James, Ashwin Kudva, Morgan Russell and Brooks Toothman
Marcus High School: Michael Garner and Sahithi Talasila
Scholarship winners are the finalists in each state judged to have the strongest combination of accomplishments, skills and potential for success in rigorous college studies. The number of winners named in each state is proportional to the state's percentage of the nation's graduating high school seniors.
The scholars were selected by a committee of college admissions officers and high school counselors, who appraised a substantial amount of information submitted by both the finalists and their high schools: the academic record, including difficulty level of subjects studied and grades earned; scores from two standardized tests; contributions and leadership in school and community activities; an essay written by the finalist; and a recommendation written by a high school official.
The NMSC finances most of these scholarships. Scholars may use their awards at any regionally accredited U.S. college or university.
This year's National Merit Scholarship Program began in October 2016 when more than 1.6 million juniors in more than 22,000 high schools took the Preliminary /National Merit Scholarship Qualifying Test. Last fall, the highest-scoring participants in each state, representing less than 1 percent of the nation's high school seniors, were named semifinalists on a state-representational basis.