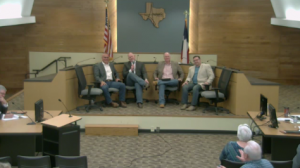 The mayor and Town Council of Argyle hosted a Town Hall meeting Thursday night to discuss the town's roads and encourage residents to vote "yes" in the upcoming sales tax election.
The town's Economic Development Fund currently receives from sales tax one-half-cent per dollar spent, and the town's Street Maintenance Fund gets one-quarter-cent. Town Council members said residents are asking for more road repairs and improvements, and the Economic Development Fund currently has about $1 million in it, so they want to swing more of the sales tax revenue into the Street Maintenance Fund.
Residents will vote in a sales tax election to shift one-quarter-cent from the Economic Development Fund to the Street Maintenance Fund. There will be no tax increase.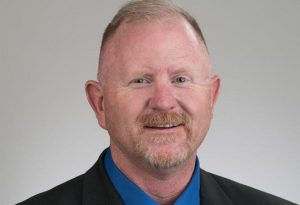 Mayor Don Moser said before the meeting that he wanted to schedule the Town Hall meeting before early voting started and he wanted to spread the word about the sales tax election.
Moser said the town's roads are one of the most important things the town is responsible for, and the recent resurfacing of Crawford Road was the first major road project in many years. He said that if the sales tax election passes, the town will be able to repair more roads and "something should be repaired every year."
Moser said a road study has just been completed and will be presented to Council soon.
"That will dictate prioritization, depending on traffic flow, quality of road and other factors," Moser said.
Early voting began Monday and will run through May 1. Election Day is May 5 from 7 a.m. to 7 p.m.