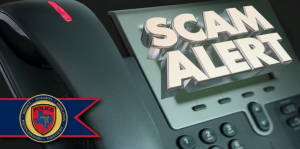 Local residents are receiving fraudulent calls by scammers claiming to be Denton police officers seeking payment, according to the Denton Police Department.
The suspect(s) are calling residents and using the names of legitimate Denton police officers, claiming that a warrant for their arrest has been issued, and unless bond money is paid immediately, they will be arrested, according to a Denton PD news release.
In the latest incident, the caller directed the resident to purchase iTunes gift cards and give the caller the card numbers to avoid being arrested.
Denton police want residents to know that under no circumstances will a citizen be directed to purchase a pre-paid credit card or gift card and provide the card information over the phone to a city representative for payment of any bonds, tickets or fees.
If you have questions regarding a possible warrant, contact DPD's warrants division at 940-349-7932.