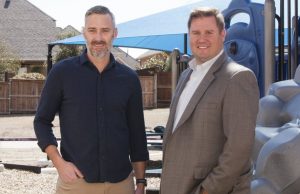 Neither Barry Barnes nor Jonathan Balmos thought about making history with their last-minute decisions to seek election to the Denton Independent School District Board of Trustees. The Lantana fathers simply wanted to make a difference for their children.
But, when both men filed on the Feb. 16 deadline day, they became what is believed to be the first people from the community to ever do so.
Barnes is among three candidates challenging incumbent Barbara Burns of Denton in Place 1, while Balmos joins two others in opposing Place 2 incumbent Dr. Jeanetta Smith of Denton.
The election is scheduled for May 5 and also includes voting on a $750 million bond issue to pay for 109 projects.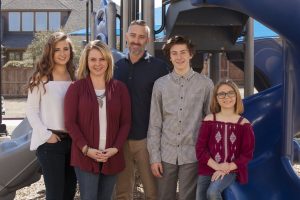 Barnes and family moved to Lantana nearly two-years-ago from North Carolina. He and wife Kimberly have three children – Mackenzie, a sophomore at Guyer High School; Lukas, an eighth-grader at Harpool Middle School; and, Madelyn, a third-grader at Blanton Elementary School.
"For me I sort of have three things I'm really passionate about. It's school safety, it's thoughtful spending and it's a parent's voice. I think a parent's voice is my real thing here. On the current board, not one single person has a school-aged child," said Barnes.
For Balmos, security clearly is the reason he decided to run, since that is his specialty. He and his family – wife Jennifer and sons Charlie, 6, and Drew, 4 – have lived in Lantana for four years.
Balmos is a Waco-native who graduated from Texas A&M University and started working in commercial construction, until the Sept. 11, 2001, terrorist attacks; after which he spent four years in Washington, D.C., rebuilding the Pentagon.
He then worked for the State Department, for which he traveled to 32 countries and learned a whole lot about security.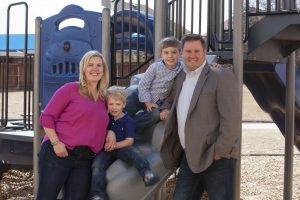 Before Charlie started attending Blanton, Balmos asked school officials about their security measures. Not satisfied with the answers, he worked with district security specialists to scout all four Lantana schools and develop a plan that eventually could be expanded to the district.
"There are some simple things we do at embassies and consulates, that we can do at schools that are not that expensive," said Balmos, who now owns a company handling maintenance and security upgrades for the federal government.
"I'm by no means looking to make a fortress or compound– but, just simple solutions– because right now the vice principals are tasked with all school security; and, they're tasked with a lot more than that. The only guidance from the state of Texas is they have to do a self-audit."
Interestingly, Balmos said only since he announced he's running for office has the district publically stated it has done– or will do– everything he proposed.
"I had to go do it, because my kids just started here and I need to get it fixed, because they'll be here for a while and these school shootings aren't going to slow down," Balmos said. "So, for the sake of my four- and six-year-olds, I'm going to make some changes."
Both Balmos and Barnes also hope to help explain to area citizens – especially students and their parents – the roles of the Denton ISD Board of Trustees.
"I really believe having a parent on the board, there will be a link to the community; and, get some of that good community involvement and student involvement," Barnes said. "We had a parent ask at a meeting last week, if they'd [board members] ever thought of having a student advisory committee. It's genius, but it took a parent in the audience to bring it up."
Since announcing their candidacy, both Barnes and Balmos have been surprised by the number of other people who have shared their passion for their issues, as well as others. This is the first time either Barnes or Balmos have run for any elected office.
Though they live two blocks from each other, they never had met previously. Both men realize that if elected, they will represent the entire district, while bringing more accountability to Lantana and its surrounding communities.
"The southern part of this county needs representation," Barnes said. "We contribute a large amount of taxes to the school district and I think we deserve a voice."