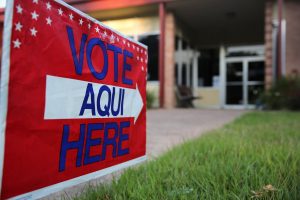 On March 6, voters will go to the polls to select their nominees for political office at the county, state and federal levels.
The winners of the Republican and Democratic primaries become their respective party's nominees for the Nov. 6, 2018 general election.
Early voting for the March 6 elections runs from Tuesday, Feb. 20 to Friday, March 2. Find more voter information on the Denton County Elections Administration website at www.votedenton.com.
The Cross Timbers Gazette emailed questionnaires to candidates in selected contested Primary Elections. Returned questionnaires are listed by office in alphabetical order, unless there's an incumbent (*) up for re-election.
U.S. House of Representatives, District 26 (DEMOCRAT)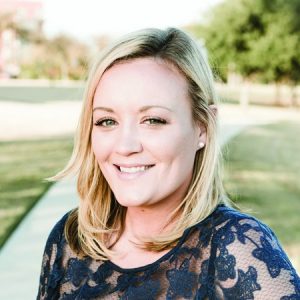 Linsey Fagan
Age: 32
City/Town of Residence: Keller
Current Occupation:  Business Owner – tech
Education: Completed two years college, left to start eCommerce company because there were no university eCommerce programs built out at that point in the area. Have utilized MOOCs (massive open online courses) and self taught my way through tech. I was a guest instructor for paid search and SEO in the Communications Department at UT Arlington.
Public service: Active member of and endorsed by Brand New Congress and Justice Democrats. Involved in Indivisible, city Democratic clubs and progressive clubs. Recruiting candidates to run for office, successfully recruited candidates to run in Denton and Collin County. State Delegate, Democratic Party, Texas. State Delegate National Young Democrats. Phone banking in 2016 presidential race. Hospice volunteer, donor- veterans, children, refugees, Human Rights Campaign.
Why should you be elected? We need compassionate, pragmatic and fearless leaders to fix this country and we don't have them now. Women deserve more seats a the table (only 17% of Congress is female), moms deserve more seats at the table and single moms really need a seat at the table. I am native to the district and I'm in touch with the voters here. I am the best candidate in this race both in compassion and new ideas for policy.
Top Priorities: The people here are working incredibly hard and they need higher wages. They also need a healthcare system that works. To solve the first problem we need to increase the minimum wage and we need representatives that care more about workers than the corporate donors. To solve the second problem we need Medicare for All. I support something similar to Senate Bill 1804 with a four year roll out.
Endorsements: Brand New Congress, Justice Democrats, The Progressive Ballot, The Texas Progressive Ballot, Stonewall Democrats of Denton, Stonewall Democrats of Dallas, Tim Barnwell (former candidate for TX-26), Eric Mauck (former candidate for TX-26
Website: linseyfagan.com
Candidate Facebook page: facebook.com/linseyfagantx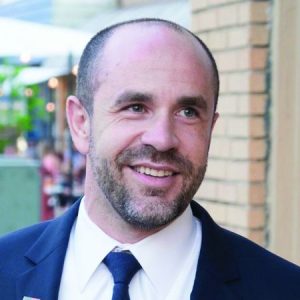 Will Fisher
Age: 37
City/Town of Residence: Flower Mound
Current Occupation: Attorney
Education: University of Oregon School of Law, Eugene, OR J.D. 2009; Rank: Graduated top 11%; Multiple Academic Scholarships; Member, Oregon Law Review, University of Oregon School of Law; Published Article in Journal of Environmental Law and Litigation, Note: The Culverts Opinion and the Need for a Broader Property-Based Construct, Fall 2008, online at http://hdl.handle.net/1794/9190 ;Brigham Young University-Idaho, Rexburg, ID; B.S. Sociology 2005, Concentrations in Spanish and Portuguese
Public service: Nonprofit Association of Oregon Member, Public Policy Committee, 2013; Fruit and Flower Child Development Center, Portland, OR Board Member, 2012-2013; Flower Mound Democrats Co-Organizer, 2016-2017
Why should you be elected? This district deserves a representative who answers to his constituents, not wealthy donors that have purchased access. Moreover, I have been highly disappointed with Michael Burgess. Following the 2016 presidential election, and the chaos that has ensued, I expected (and hoped) that Michael Burgess would put country over party and hold the Trump administration to the standards of decency, compliance, and transparency that are required for a healthy democracy.
Top Priorities: The U.S. has the highest per-capita-cost of healthcare among all developed nations, far outpacing the next 3 highest countries. I believe a fully universal health insurance system, with private providers, is the model that would work best for the U.S., while ensuring that every American receives the care they need. As such, I support implementing a universal, single-payer, system. I explain my healthcare plan further here: www.bit.ly/wfsinglepayer.
Endorsements: Wendy Davis; Demand Universal Healthcare (DUH); Democracy for America, Denton County; #VoteProChoice; Stonewall Democrats, Dallas County
Website: www.willfisherforcongress.com
Candidate Facebook page: www.facebook.com/willfisherforcongress.com