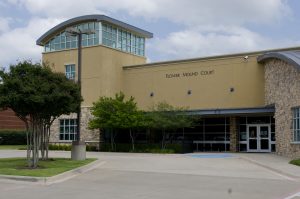 The Flower Mound Police Department is now accepting applications to its popular Citizens Police Academy, the department said on social media on Wednesday morning.
The 10-week course, free to Flower Mound residents, offers citizens a closer look at the inner workings of the Flower Mound Police Department.
Classes will meet Thursdays from 7-9:30 p.m. and one Saturday from 9-11:30 a.m. beginning March 29 at the police station, 4150 Kirkpatrick Lane. The class will conclude on May 31 with a graduation dinner the following day.
Click here to download an application or pick one up at the police station.
The police department encouraged interested residents to apply early because space is limited.