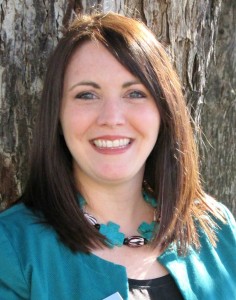 by Courtney Davis, Denton County Extension Agent – Family & Community Health
With the New Year upon us, many of us want to make resolutions to be healthier. If the gym is not calling your name, try to think of easy things your entire family can do to be healthier, maybe without even realizing it!
January is National Sunday Supper Month, and is a great way to start thinking about making at least one tasty and balanced meal each week and sitting down to enjoy it together as a family. You might even be surprised at how easy creating nutritious meals for your family can be.
Consumers in the United States eat out a lot. In 2015, food and drink sales in the United States restaurant industry reached $745.61 billion. It is very easy to eat a usual meal from a restaurant or drive-thru and have no idea how much money they are adding up to over the week, month, and year; not to mention those sneaky extra calories that we would likely avoid if we knew they were there.
Let's look at some ways that meal planning can be easy; so with just a few minutes you are making your family and pocketbook healthier.
Be sure to find out what food is in your house……
This step is meant to be cost effective by using products that you already have, especially dry and canned products with a long shelf-life to begin to plan your meal. What would you like to serve with that pasta you already have or what goes well with canned beans? Though if you know there is not much hiding in your pantry or freezer then maybe skip this step and start anew.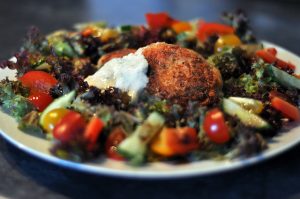 More balance on the lighter side
The most lacking parts of our plates are the vegetables. Adding a non-starchy vegetable to our plate automatically makes it more balanced. Which veggies are non-starchy? Basically any veggie but corn, potatoes and peas. Hopefully that means since we now have more food, we can subtract from our meat, bread and grain portions as those tend to be bigger than they need to be, and tend to make the biggest impact in terms of fat and other calories. Frozen vegetables are the biggest hero in my kitchen as they can be quickly prepared in the microwave. Fresh greens or even canned vegetables are also good options. Canned vegetables often get a bad reputation, but lower or no sodium options are a better choice.
Leftovers as timesavers
We all lead busy lives and may find hard to prepare a full balanced meal each day. Perhaps one night isn't as busy, so prepping your meal from start to finish is not a bother. For busier nights, having your meat or chicken already cooked from last night's dinner would be a big help. Use the leftover cooked chicken from tonight's casserole or tacos to make tomorrow night's chicken wraps or chicken chili. Again, frozen vegetables are always a favorite, as they are already cleaned and chopped. Remember to look at the fast and affordable recipes from the Texas A&M AgriLife Extension Service's Dinner Tonight website at dinnertonight.org. Many of the recipes use the same main ingredient like cooked shredded chicken or even chopped onions…so keeping those stored in an airtight plastic bag or container would be a big time saver.
Double or triple recipes  
This is another of my favorite tricks.  Double or triple your recipes, and then store them in airtight plastic container.  On a date when you really don't want to cook, pull a dish out of the freezer and dinner is done. The freezer will keep dishes with vegetable and meat or chicken safe for 2-6 months; so that is plenty of time to circle back to your batch recipe of choice. Again, numerous dishes from the Dinnertonight.org website are easy to make in batches with easy to find ingredients and will freeze wonderfully.
Include picky eaters in planning
Taking your child's preferences into consideration can help steer your meal planning but can also make planning more difficult if your child is not willing to try new foods.  The best way to combat picky eaters is to get them involved in the kitchen. Sit down with your picky eater and let them help you pick the meals that will be served to the family during the week. I like to play a game with my children by allowing them to occasionally pick out a new food for the family to try from the produce section of the store.  If children have more input, or even a hand in preparing the meal, they are more likely to try new foods.  Pair new foods with foods in which your child is familiar so that you know that there is something on the plate that they will enjoy.  Remember that it may take several tries before a child likes a food so do not be discouraged.  Teaching a child to eat vegetables takes a lot of effort but seeing a child grow into a healthy adult will be worth the work.
A Sunday Supper Resolution could be a great first step to making the family healthier. And leftovers from a balanced and well-planned meal could lead to the rest of the weeknight dinners also being easy and enjoyable.
For more information on upcoming program dates or on other worksite wellness options, contact Courtney Davis, Denton County Extension Agent for Family and Community Health at 940-349-2882 or [email protected].