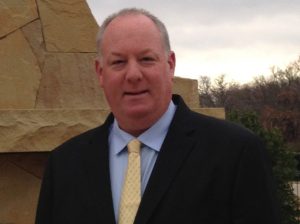 Greetings and Happy New Year!
There were so many accomplishments and successes for your Town of Double Oak in 2017 due to the hard work of so many people.
Thank you to our wonderful residents, town employees, Double Oak Volunteer Fire Department and Police Department, Double Oak Women's Club, businesses and church, dedicated volunteers who serve on boards, commissions, committees and town council, neighborhoods and homeowners associations, outstanding school districts, the media which reports about our town, neighbors and all elected officials, at different levels, who represent our town. As good as 2017 was, I know by working together, we will see many more accomplishments in 2018.
 Waketon Road Widening and Drainage Improvement Project 
A well-attended town hall open house was held on Monday, December 11, 2017 from 5:30 to 7:30 p.m. Engineering and town staff, along with some council members, were present to hear comments and speak with residents.
At the March 6, 2017 meeting, the Town Council approved the interlocal agreement between the town and Denton County for the Waketon Road widening and drainage improvement project. The town also approved the engineering services contract. Thanks, and appreciation to our Denton County Commissioner Andy Eads, Halff and Associates representatives Brian Haynes and Jim Carter and the Town of Flower Mound for their leadership and partnership.
Engineer design plans began 2009-2010 and are 90% complete
• Waketon Road Widening and Drainage Improvement Project will be from Cross Timbers Drive to Chinn Chapel Road
• Engineering and utility crews will be placing survey and utility markers
• Requires easements and right-of-way for drainage, sidewalks, roadway improvements and planned roundabout
• Anticipate going out for bids in 2018
• Anticipate construction beginning 2018 and duration approximately one year
• Concrete roadway construction with street curbs and gutters and storm drains with underground storm water pipes
• Sidewalk path planned on the south side
• Improve roadway safety, provide for sidewalk on north and improve storm drainage; the roadway width will increase (approx. 7 feet each side) from current est. 22 feet width to est. 36 feet width
• Improve from narrow 2-lane asphalt roadway to a wide 2-lane concrete road with center turn-lane
• Roundabout similar to the one at Dixon Ln. will be constructed at Waketon/Chinn Chapel intersection by Town of Flower Mound
If you have questions, please contact Charlie Wright, Director of Public Works, [email protected] or (972) 539-9464.
May 5, 2018 Municipal General Election
Town administrative staff are preparing for the May 2018 municipal election. Town officials' seats expiring in May are:
(Regular) Two-Year Term
Council-Member Ted Gruenloh
Council-Member Andrew Wills
Council-Member Anita Nelson
(Special Election) One-Year Term
Council-Member Stacie Stoehner
The candidate filing period is from January 17, 2018 to February 16, 2018. I encourage anyone who is interested in running for these seats and may have questions to stop in and visit with Town Secretary Charlotte Allen and administration staff. Please go to the town website www.double-oak.com for more information on Notice of Deadline to File for Application for Place on the Ballot or contact town hall at 972-539-9464.
Stay Informed on Town Information: Town Hall email list, Town website / Twitter / Facebook / Nextdoor Double Oak / The Cross Timbers Gazette 
If you would like to be added to Town Secretary Charlotte Allen's information email blast contact list, please contact her at [email protected]. She uses this contact list to "Get the Word Out" should there be an immediate need to inform residents and to share general information. For those interested, you can follow the town on Twitter @DoubleOakTx, Facebook and Nextdoor Double Oak. 
With winter and the possibility of bad weather closure of town hall and possible interruption of trash service if the roads are too dangerous, I encourage you to check the town website and the social media sites listed above and/or to visit www.crosstimbersgazette.com for town updates regarding closings and town news. Thank you to Max Miller, owner of the The Cross Timbers Gazette, for the continued communication help you provide for Double Oak and the entire region. The town also thanks Chris Roark, with the Flower Mound Leader.
Double Oak Police Department checks on residents during weather events 
One of the many positives of having our own police department is the personal service they can provide each resident. During previous years' snow and ice storms members of the department checked on many elderly residents and others across our town to ensure they were doing well and to see if they need any assistance. If you are a resident or have a loved one in town and wish a welfare check be done, please contact the Double Oak Police Department to arrange. Their mission is to provide the best police services for our town residents each day.
*If you are a Double Oak resident who has a medical condition that requires electricity to operate home medical equipment, such as an oxygen respiratory ventilator, please let our Double Oak Volunteer Fire Department and Police Department know and also CoServ, so in the event of a prolonged power outage, necessary steps can be taken by you and them to keep you safe.
Neighbors, please get to know one another and check on neighbors during weather events. That's always been the Double Oak way of neighbor helping neighbor.
 Be aware of scam phone calls, emails, texts
Please be aware of unsolicited scam-type phone calls. The caller may claim to be from a police department, a utility company, a city government office, the IRS or a host of other fake entities. They will claim you owe them money, try to scare you and hope you take the bait. Don't let yourself become a victim. Never give your credit card information to someone who has called you and is unknown to you. The same goes for unsolicited emails, texts or knocks at your door.  Don't give away your money to strangers. Please do not hesitate to contact the Double Oak Police Department if you have questions or concerns.
Double Oak Youth News
 We have some amazing and outstanding youth in our town. I'm honored and privileged each month to speak with students who are working on projects for their school, working on badges for Boy & Girl Scouts and some who are just curious and interested in their community. Each month, in this column, I try to shine the light on our youth. Please contact me to make me aware of news about your child and student. 
Christian and Erik Dieterich 
Christian and Erik Dieterich are the sons of Mark and Tina Dieterich. Mark is a long-time member on the Double Oak Volunteer Fire Department and provides the music for the annual town Christmas tree lighting. Tina can always be found helping with various events including the DOVFD annual July 4 Parade and Picnic. Both of these fine, respectful young men have accomplished so much already in their lives, that I'm only able to report some of their achievements associated with the 4-H Club.
Christian is in the 11th grade and is a fourth generation 4-H member. He has held state leadership roles on the 4-H Council, Technology Team, Robotics Advisory Committee and STEM Youth Ambassador. In 2016, he received the Gold Star Award, which is the highest award a 4-H'er can achieve. He has served as President of the District IV Council and President of the Argyle 4-H and Denton County STEM Clubs. He has participated in raising donations for the Denton Community Food Center, assisted with clothing and toy drive for Christian Community Action (CCA) and helped with pet adoptions for Animal Rescue Foundation (ARF).
Erik is in the 9th grade and has held 4-H leadership roles on the local and Denton County levels. In 2015, he was awarded the Silver Star Award at the Denton County Banquet. Erik has served as a Texas 4-H County Council Officer and District Delegate Officer. He has volunteered and assisted the Denton County Master Gardner Association (DCMGA), Christian Community Action (CCA) and helped provide Christmas stockings to kids at the Anne Windle School for Young Children.
Christian and Erik, along with their father Mark, are beekeepers and help educate school children and adults on the importance of bees in the environment and our daily lives. I have enjoyed reading both of their Texas 4-H report folders and look forward to hearing more good things about them.
Happy New Year and Best Wishes in 2018 from the Town of Double Oak!