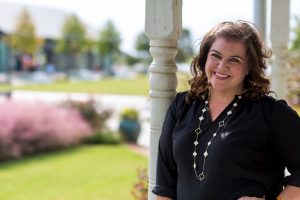 Harvest Teens Provides More Than 1,230 meals to the North Texas Food Bank!
Harvest, a master planned community in Northlake, is raising the next generation of philanthropists. One way is through our Harvest Teen Council, which engages teens in community programming and fundraising events for the North Texas Food Bank. Last month, our teen council partnered with the DFW Zombie Hunt to bring a small zombie hunt version to Harvest on Halloween night. If you aren't familiar with the DFW Zombie Hunt, you will have to check it out next year, it's awesome! You get on a trailer loaded with a paintball gun to shoot at zombies as they take you through the DFW Adventure Park.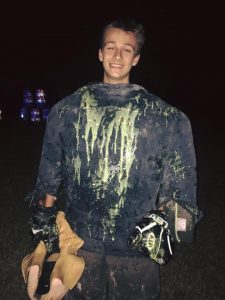 On Halloween night at Harvest, our teens created a spooky scene at the fun fields where they could hide and jump out for residents to shoot them. We charged $3 for one round of paintballs and $8 for 3 rounds of paintballs (roughly 100 paintballs per round).  Our teens handled all of the logistics from being a zombie, taking money, to managing the crowd and restocking the paintball guns. They did an amazing job! Harvest neighbors trick-or-treated and then would stop and shoot zombies! We even had Sally the Zombie attend!
At the end of the night, our teens raised enough money to provide more than 1,230 meals to the North Texas Food Bank! Ethan Depiro, a freshman at Argyle High School, probably took the most hits! He is always one of the first to volunteer for things. Ethan is a natural leader who enjoys planning fun things in Harvest! After the zombie hunt he said, "I feel amazing that we raised so much in one night! Just knowing that I'm feeding families makes me feel like a great person and I would do it every day if I could."
We are so proud of our teen council and how they all jump in to help, not just planning events they benefit from but for events that help fight hunger in North Texas.