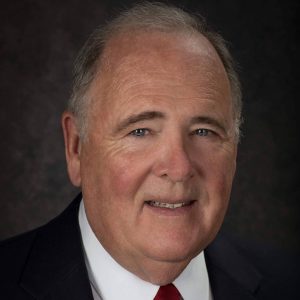 The Denton County Republican Party has a new leader.
John Dillard, a resident of The Colony, has been elected chairman of the Denton County Republican Party, according to a Tuesday news release from the organization.
Chairwoman Lisa Hendrickson announced this summer that she would not seek re-election in 2018 because of undisclosed opportunities she would pursue. But about a month ago, she resigned from her post, citing health reasons, according to the Denton Record Chronicle.
The Denton County Republican Party Executive Committee called a special meeting to elect a chairman to serve until the 2018 primary election cycle was complete, according to a news release. Dillard, a Republican activist in the county for more than 30 years, was chosen.
"I am honored to be elected to serve as Chairman," Dillard said in a prepared statement. "I look forward to working alongside my fellow Republicans in the months ahead."
Dillard served as the 2016 Presidential Elector for Congressional District 26 and a delegate to the Republican State Conventions since 1990. He is active in local Republican clubs, and has worked as alternate judge, clerk, or election official for primary or general elections since 1996.
Dillard served as a City Council member for The Colony from 1992-2002, and he served as mayor from 2003-09. He is a founding member of The Colony Economic Development Corporation, he has worked on transportation task forces and he has served on multiple The Colony city committees and civic organizations, including Co-Chair of the Support the Troops Parade and Rally, according to the news release.
Dillard served for 25 years with the Army National Guard in the 49th Armored Division and the Texas Army Reserve, retiring as a Lieutenant Colonel, the news release said. He is a graduate of the United States Army Command and General Staff College as well as the United States Army Armor School.
John worked as a District Manager for Siplast Inc. until his recent retirement and was listed on the Cambridge Who's Who of Executives and Professionals. He graduated from Amber University with a degree in Business Administration.
John has been married for 37 years to his wife, Nancy, and has three children and two grandchildren.