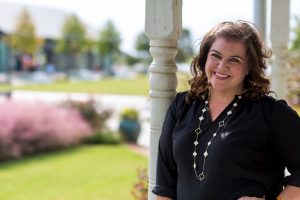 by Page Austin, Lifestyle Manager
The buzz around town has been about our community farmer, Ross DeOtte. Farmer Ross is a millennial farmer who manages Harvest Farms and oversees the community garden plots. He is very involved in the community and is engaged in our lifestyle program.
For example, Farmer Ross conducts a six week Sprouts and Junior Gardeners program each spring where Harvest children are able to dig in and learn all about farming! One of our junior gardeners, Blake Crowley, loved the program so much he asked his mom to rent a garden plot so he could continue gardening.
Since the program, Blake has grown cucumbers, cilantro, basil, and carrots. "I love to grow my own food," said Blake.  The sprouts and junior gardeners also learn the importance of giving back by taking care of the North Texas Food Bank garden plots.  We have a saying around Harvest that we are raising up the next generation of philanthropists and this is just one of the ways we do that.
Farmer Ross also teaches the adults. He holds a Champion Gardener Seminar each month where he focuses on different topics such as composting, fall planting, when/how to harvest, and soil management.
If you haven't been out to Harvest, you need to head on over and check it out for yourself! Farmer Ross and I would love to meet you and show you around our great community.  While you are here, be sure to stop by our new Farmhouse Coffee & Treasures! They serve a light fare and tasty drinks (the granita is the community favorite).
Coming your way this month is the DFW Zombie Hunt! It's a GREAT family activity and an experience like no other! Our Harvest teen council will be part of a Zombie Hunt to benefit the North Texas Food Bank.
To date, our teen council has collected more than 4,300 meals! Our community as a whole has donated more than 8,500 meals in 2017. Our goal is 10,000 by the end of the year for a grand total of 30,000 meals!