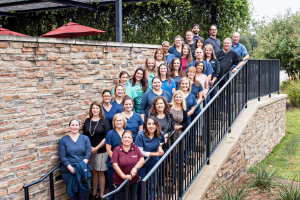 Texas Health Presbyterian Hospital Flower Mound has been named the best place to work in healthcare for the third time in six years, and it's the product of the employees making the work environment better, said its president, Spencer Turner.
"It's a great culture that our own employees have created," Turner said. "They have put a lot of effort into creating an environment in which they enjoy working."
Annually, Modern Healthcare magazine ranks providers according to the best places to work. Texas Health Flower Mound, which opened about six years ago, was ranked No. 1 in the providers/insurers category in 2013, 2016, and again this year.
"When you do something well, that's great," Turner said. "But to do it well, and do it consistently, is even better."
Modern Healthcare, a leading healthcare trade magazine, says on its website that its rankings "recognize outstanding employers in the healthcare industry on a national level."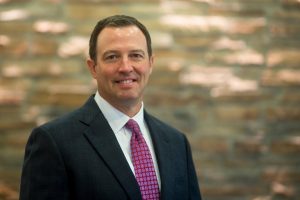 Texas Health Presbyterian Hospital Flower Mound — a full service, 101-bed facility with 400 physicians on staff — also received Modern Healthcare's "Healthiest Award" for providers. The hospital offers employee discounts on gym memberships and fitness trackers, and it offers on-site yoga classes and a two-mile walking path.
Turner said that having a great work environment directly translates into better care for the patients.
"The longer our employees work together, the better they are," he said. "When employees are happy with where they are and happy with what they're doing, they're going to do a better job.
"This applies across all industries. In healthcare it translates into improved safety, quality of care and patient satisfaction."
Turner said the hospital has an extremely high retention rate – upwards of 95 percent over the last five years – because employees enjoy their jobs and their work culture. Rather than trying to keep a revolving door of positions filled, the hospital has been able to focus on recruiting staff with different skill sets and adding new service lines. The hospital has grown significantly since it opened, going from about 250 employees to nearly 750.
"Our hospital is just like the Flower Mound community, we're seeing growth everywhere," Turner said. "With that growth comes new people and new services, and that's where hiring is so important. It all starts with hiring the right employee – we put a lot of effort into that."
While the hospital is proud of the recognition for fostering a healthy work environment, it isn't going to grow complacent. Leadership is always working to remove obstacles and make improvements, Turner said.
"Healthcare is challenging, it's dynamic, you never know what to expect on any given day," he said. "We constantly have to be looking at what's next and how are we going to do this better."