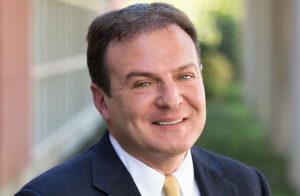 As we are witnessing the decay of our society, it makes my heart ache.
I have had the good fortune to serve as the mayor of Flower Mound for the past many years, and while holding this position, I've tried to be focus on doing a good job for our town. However, I'm troubled by the harshness that we treat each other has become common place in our society. The lack of civility has become so prevalent and disappointing, it is therapy for me to share my thoughts on paper. And I must emphasize, these are my thoughts, and don't reflect a position of the Town and/or other members in which I serve.
Let me begin by saying I voted for Donald Trump.  He wasn't my first choice, but when faced with two choices, he became my choice.
As we have moved along, many of us have found it disappointing to see some of our professional sports players taking a knee in protest before sporting events as our national anthem is being sung. We all understand the players are trying to make a point, however when making a point turns into hurting others, it loses much of its ability to enact positive change. Those that are taking a knee really need to think not only about themselves but also the wives, the parents of all those that have died protecting our country. When kneeling during the National Anthem, the message many of us see and especially those that have lost love ones may be, did my child die in vain defending our country.
Donald, Donald, Donald…
But Donald, just when I thought we have found a bottom, you figure out how to go lower.
During a speech at a rally in Alabama on Friday night, the US president said the team owners should "fire" those who do.
He said: "Wouldn't you love to see one of these NFL owners, when somebody disrespects our flag, to say, 'Get that son of a b**ch off the field right now. Out. He's fired. He's fired'. Wouldn't you love it?
"Some owner's going to do that. He's going to say, 'That guy who disrespects our flag, he's fired'. And that owner, they don't know it – they're friends of mine, many of them – they'll be the most popular person for a week in this country.
Donald, that is not what a leader would say or thoughts he would even entertain. Threatening someone's ability to earn a living because they have a differing opinion is unconscionable. It violates the spirit that our country was founded on, on the ability of free expression. Just days after your wife gave a speech on bullying, you have found the pinnacle of bullying. Arguably the most influential person in the world, threatening the jobs of Americans because they have a different manner to express themselves is the height of intimidation. A leader would go to them and say, lets discuss, help me understand and lets work to a resolution. A bully would say, you better shut up or you are going to be fired.
Donald, the world expects, the World needs more from you.  Please say less, Do more.