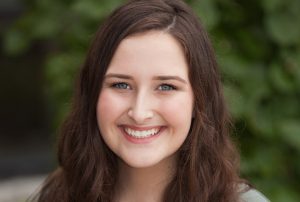 Over 50 southern Denton County students qualified as semifinalists in the 2018 National Merit Scholarship Program, which honors academically-talented high school seniors and allows them to compete for more than $32 million college scholarships next spring.
The nationwide pool of semifinalists, representing less than one percent of U.S. high school seniors, includes the highest-scoring entrants in each state.
To become a finalist, the semifinalist and his or her high school must submit a detailed scholarship application, in which they provide information about the student's academic record, participation in school and community activities, demonstrated leadership abilities, employment, and honors and awards received. A semifinalist must have an outstanding academic record throughout high school, be endorsed and recommended by a high school official, write an essay, and earn SAT scores that confirm the student's earlier performance on the qualifying test.
The following area students were named semifinalists in the 63rd annual National Merit Scholarship Program:
Argyle High School
Andrew D. Hennes
Miranda A. Miller
Flower Mound High School
Lauren E. Apollaro
Brock J. Bennett
Katherine Casey
Shreyoshi Das
Melissa C. Ding
Akshay L. Durvasula
Jeffrey R. Espinoza
Heather A. Farris
Teja S. Gorantla
Sidhardh Goteti
Ethan M. Hall
Nathan Hardwick
Kendall A. James
Tanya Jayaram
Michael R. Kinder
Ashwin K. Kudva
Peter W. Kwak
Kevin Z. Lu
Riley Miller
Kishan P. Patel
Hayden E. Piwonka
Tahir S. Qasim
Morgan E. Russell
Carson Stacy
Catherine Tang
Priya Tharwala
Jacob J. Thomas
Brooks W. Toothman
Justin R. Vasquez
Kyle C. Whipple
Alexis J. Wursten
Gulan N. Xu
Guyer High School
Andrew Winn
Liberty Christian School
Peyton O. Jolley
Marcus High School
Jackson G. Bednarczyk
Joshua Corzatt
Austin Du
Michael N. Garner
Manho Han
Gwyneth James
Brendan D. King
David A. Lleras
Sofia N. Mendez
Travis C. Mongoven
Carson D. Moseley
Archana A. Murthy
David B. Perry
Jonah K. Pfeiffer
Sahithi Talasila
Jeremiah T. Turner
Miranda Wilson