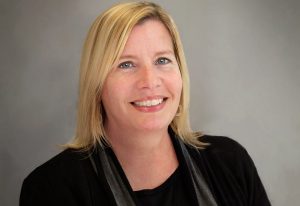 by Janet Laminack, Denton County Extension Agent-Horticulture
As the author Wendell Berry said, "If you eat, you are involved with agriculture." Here in Denton County, agriculture remains a large portion of our economy. However, we are daily seeing farmland turning into housing developments. Children and even adults are becoming more disconnected to agriculture and food production.
Since we do eat, agriculture becomes quite personal and something in which we should take an interest and be knowledgeable. Answers abound on the internet but some of these answers are not backed by research or science. It can be overwhelming to search through all the marketing ploys and doomsday information in order to make an informed decision for yourself or family.
Our whole goal at Texas A&M AgriLife Extension is to provide the people of Texas with research-based information in agriculture and consumer science. We hope you will join us at our upcoming educational event "Path to the Plate" on Saturday, September 16, from 9 a.m. to 12 p.m. at the Denton County Elections Building located at 701 Kimberly Drive, Denton 76208.
This event will focus on explaining some of the new (and old) technologies and techniques that are used in our food and fiber production. You may also be surprised to learn how agriculture is regulated and what is and is not being used in food production. Our goal is to provide you with the information so that you can make your own decision about what you feel comfortable eating and feeding your family. That is not a decision that we will even attempt to make for you.
Feeding Texas is a large task. Working with agriculture producers to ensure a safe food supply and working with consumers to help you make nutritious and well-informed decisions is the role of Texas A&M AgriLife Extension.
Come and get your questions answered about GMOs, Antibiotics in Meats and Dairy and Understanding Food Labels at our upcoming class. Registration is required at www.dcmga.com and the cost is $15.
We will seek to provide reasonable accommodation for all persons with disabilities for this program. Please contact the Denton County Extension office at 940-349-2882 as soon as possible to advise us of the auxiliary aid or service that will be required.
And remember, we are always here in the county serving you. Give us a call if we can assist you.