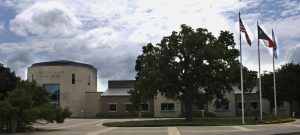 The Highland Village City Council held a record vote Tuesday night to lower the property tax rate.
The proposed ad valorem tax rate will go from $0.56963 to the rollback rate of $0.568022, according to a city news release.
The council is required to hold the record vote to place the tax rate proposal on the agenda of a future meeting and hold two public hearings. Council will set the tax rate for the fiscal year 2017-2018 budget, which can be lower than the rollback rate but not greater than the rate included in the vote, at a future meeting, according to the news release.
Also effective for the 2017 tax year is the increased exemption amount from $50,000 to $75,000 for homeowners over 65 and disabled residents. The exemption will benefit about 22 percent of Highland Village homeowners and it'll save them an average of $427 annually.
Assessed valuations came in at an overall 6 percent increase. The proposed base General Fund Budget expenditures total $16,692,194, a 2 percent increase over last year. A Supplemental Budget totaling nearly $600,000 is also included, resulting in a total increase of 4 percent.
The public hearings will be held on August 22 and September 12, according to the city.