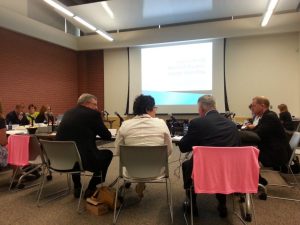 The Lewisville ISD Board of Trustees on Aug. 3 voted 4–1 to publish a proposed tax rate that is 1.25 cents below this year's rate.
Even though the rate drops a bit, most homeowners will see an increase in total taxes paid due to the rapid increase in appraisal values. From 2016 to 2017, the average home value in the district increased from $279,795 to $300,329.
The certified tax rolls for Denton County show that property values within Lewisville ISD are up 10.05 percent over last year, far exceeding the 6 percent growth in values the district previously anticipated.
Read more from The Lewisville Texan Journal.