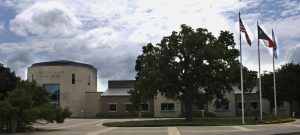 Highland Village City Council approved a homestead exemption increase for homeowners 65 and older, and those with a disability, according to a city news release.
The ordinance, approved on Tuesday, increases the exemption amount from $50,000 to $75,000, which will benefit about 22 percent of the homeowners in Highland Village with an average annual savings of $427. The exemption amount decreases the taxable value of the home and, in turn, reduces the amount of associated property tax. The exemption will apply to tax bills for the 2017 tax year.
City Council continued budget discussions with staff presentations of the General Fund Budget. Assessed valuations came in at an overall 6 percent increase. The proposed base General Fund Budget expenditures total $16,692,194, a 2 percent increase over last year. A Supplemental Budget totaling nearly $600,000 is also included, resulting in a total increase of 4percent. Budget presentations will continue at the Aug. 8 City Council meeting.
Council also approved a resolution for the repair of the Southwood Water Well in the amount of $131,123. The pump showed signs of failure at the end of May this year. The pump was scheduled for rehabilitation in the 2017-2018 fiscal year as it was last repaired in July 2014. Conservation efforts by residents and the 10th wettest summer on record has allowed the city to meet the water needs of the community despite the reduction of 1.4MGD provided by the Southwood Well.