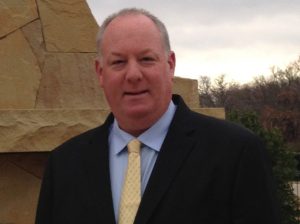 Communication from Town of Double Oak Code Enforcement
Double Oak's code enforcement serves the entire community for the protection of health, safety, welfare, environment and property values.
The top five violations found most often are:
1) Tall grass & weeds
2) Street & right-of-way obstructions (trees, tree limbs and bushes)
3) Property Maintenance Standards
4) Parking on grass in front and side yards
5) Illegal signs in the right-of-way
All Double Oak property owners should check now to ensure your properties are in compliance.
There are MANY properties throughout our town where tree limbs are too low across a town street or where bushes have grown into the street right-of-way creating a dangerous driving hazard. 
Code Enforcement will be driving every street and looking for trees, branches or bushes in violation of town ordinance. Code enforcement letters will be sent to those property owners that have violations.
DO NOT WAIT to receive a code enforcement letter. The town requests property owners to take immediate action on trimming of your trees and bushes located along or across town streets.
Double Oak Code Enforcement is asking residents to immediately inspect their properties for low tree branches hanging over streets, for dead trees along right-of-way and for bushes along streets that need to be trimmed back. This is a safety issue and all residents need to take action immediately to comply with town ordinances.
Double Oak Code Enforcement will take action against properties found to be in violation. The town doesn't wish to do this; however, non-compliance will result in legal action.
Sec. 3.1504 Tree Trimming/Pruning-Public Roadway
(a) All property owners of real property on which there are trees in the yard area with branches that extend into or over the space of any street, alley or public roadway shall periodically inspect such trees to determine the extent of overhang or lateral protrusion into or over such streets, alleys, or public roadways.
(b) To prevent scratch damage to motor vehicles, to improve driver visibility, and to promote public safety, overhanging branches of trees shall not extend lower than 12 feet above the surface of any street, alley or public roadway. Tree branches below 12 feet that extend laterally toward the roadway are to be trimmed or pruned back to a distance of not less than 5 feet from the edge of the paved surface of the street, alley, or public roadway or flush with the trunk of the tree if the tree is closer than 5 feet to the edge of the paved portion of the street.
(c)      Property owners shall pay particular attention to those conditions where tree branches or foliage may restrict the view of motor vehicle drivers at public road junctions and intersections. Additionally, trees and tree branches that are dead, diseased or otherwise weakened and extend out and over the public roadways and are above the 10-foot height space requirement, shall be considered to be hazardous trees in accordance with the terms of this article and shall be cut at the trunk or, where appropriate, pruned, and removed.
I am happy to meet with our residents at their property to show what work needs to be done. I appreciate your quick attention to this town wide safety issue and, as always, you can contact my office with questions.
Charlie Wright, Code Enforcement Officer, [email protected], 972-539-9464
Demolition of Structures on Simmons Road Property
The property has been a code enforcement problem and neighborhood nuisance for many years and has frequently been in the town's municipal court year after year. Last year, Town Council and staff designated getting this property cleaned up – dealt with as a top enforcement priority. The town obtained a search warrant to enter the property and staff documented multiple violations, several were very serious violations. The town then activated its Building and Standards Commission to hear the case, decide on course of corrective action and penalties and issue legal orders.
Working with the lender, the resident vacated the premises and the lender took possession of the property. The town made clear it believed the best course of action should be to demolish all structures and remove all debris so to leave a clean and empty buildable lot for a new home. The lender concurred with the town and the demolition and hauling off commenced.
The town and DOVFD sincerely thank the lender and demolition company for granting the DOVFD access to train prior to demolition. This has been a long process and the town thanks citizens, neighbors, council, commission, legal and staff and looks forward to a new home being constructed there someday.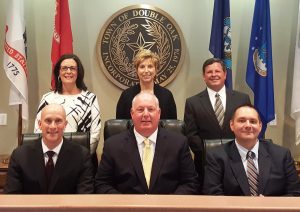 2017-2018 Fiscal Year Budget
Council has appointed Mayor Pro Tem Ted Gruenloh to the Town Treasurer position. Along with the mayor, Ted will work with department leaders on a preliminary budget for the next fiscal year. The town will receive the DCAD certified tax roll in July and budget discussions will be held during the next month's council meetings. In September, council will hold public hearings on the proposed budget and tax rate and adopt both. The town's property tax rate is one of the overall lowest in Denton County and across North Texas at 0.23240 per $100 valuation. Residents can go onto the Denton County Tax Office website to view a complete list of municipalities tax rates.
Notes from June 19 Council Meeting
Approved the 2017 Thanksgiving Day Annual Turkey Trot Event.
Received an overview of the Upper Trinity Regional Water District, including sewer information.
Received an update on the future Waketon Road and Drainage Improvement Project.
Bicyclists and motorists are reminded that they share the roads and must obey all traffic laws, posted signs and signals. The Double Oak Police Department will be observing intersections around the town to ensure compliance for public safety. Bicyclists and motorists are subject to receiving citations for speeding and for not making a full-complete stop at stop signs.
The Town of Double Oak wishes all a fun, safe July 4th and Summer!