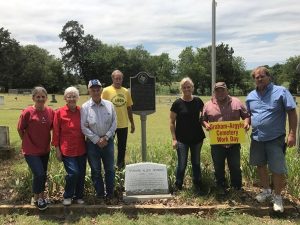 Once a year in May, volunteers don work gloves, grab their tools, and slather on bug spray to spruce up a historical cemetery.
May 20 was the annual clean-up day at Graham-Argyle Cemetery on Country Club Road in Argyle.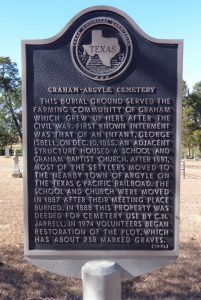 "We normally have 20 volunteers with lunch served on the grounds, but this year with heavy rain forecasted we only had 10-12," said board member Mark Hitchcock.
The cemetery dates back to 1865, and received its historical marker in 1976.
"The board is hoping to receive some support and donations to put up some new fences and do some more grounds beautification," said Hitchcock. "We are looking to utilize more areas for new plots and urn burials."