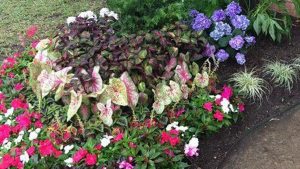 Spring gardeners and plant lovers are invited to the Denton County Master Gardener Association's plant sale from 9 a.m. until 2 p.m. – or sell out – on Saturday, April 29, on the grounds of Trinity United Methodist Church, 633 Hobson Lane in Denton.
This popular annual event offers a wide range of native and North Texas-adapted plants, including hundreds of varieties of shrubs, ground covers and bedding plants. Shoppers can choose from herbs, tough perennials and colorful roses. Many pass-along plants from the homes of local Master Gardeners will be available.
Shoppers are encouraged to bring their wagons and carts in order to transport their purchases. Early birds have the best selection since the plants go quickly.
All funds generated by the sale helps fund DCMGA educational activities for Denton County residents.