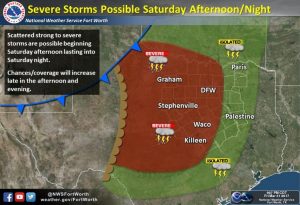 Just what we need after a tumultuous week of unsettled weather. Another storm system is expected to affect Denton County this weekend with heavy rain and possible severe weather.
Shower and thunderstorm chances will increase Saturday afternoon and evening, with a chance of severe storms.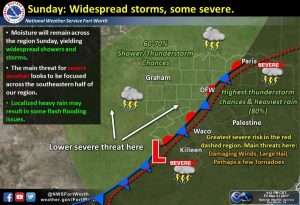 A large upper-level low will approach the region on Sunday. This system, combined with plenty of moisture, will result in widespread showers and thunderstorms.
We could see as much as 2 inches of rain before the weekend is over.
This system will gradually begin to work its way east of North Texas on Sunday night.
Get the latest forecast and track the storms here.