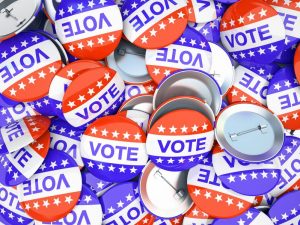 The slate of candidates seeking a place on the May 6 General Election ballot is set, with contested races in Argyle, Bartonville, Double Oak, Flower Mound and two area school districts.
Here is a look at the municipal and school board elections this May in southern Denton County:
Argyle
This year, the positions of mayor and council Places 2 and 4 are all contested.
Mayor Peggy Krueger is seeking her third term and will face Donald G. Moser, an eight-year resident and forensic fire investigator.
Council Place 2 incumbent Kay Teer is being challenged by Ronald Schmidt, and Place 4 council incumbent Jay Haynes will face Todd Mankin.
The candidates will be elected at-large to represent the entire community.
Bartonville
The Town Council general election is for Place 1, Place 3 and Place 5, each for a term of two years. Place 5 is the only contested race.
Filing for re-election are incumbents Jeff Traylor in Place 1 and Clay Sams in Place 3. The Place 5 incumbent, Jim Langford, will face Joshua Phillips.
Copper Canyon
All three Copper Canyon council members have filed applications to be re-elected for two-year terms. Mayor Sue Tejml, Mayor Pro-tem Jeff Mangum and council member Dave Svatik. With no opponents, the election has been cancelled.
Double Oak
Three positions in Double Oak—mayor and two council places—will be on the ballot, although there are now only three candidates.
Mike Donnelly is running unopposed for a third consecutive term as mayor.
Incumbent council members Steve Durbin and Dr. Ara Minassian, along with Double Oak Assistant Fire Chief Scott Whisenhunt, filed for the two open at-large council seats, however Durbin passed away on March 19.
Flower Mound
The May 6 election will feature one council race with a three-year term (Place 5) as the transition from two- to three-year terms begins to take place. Places 1 and 3 will remain two-year terms.
The Place 1 contest is partially a rematch from last year's special election for the one-year unexpired term in Place 1 between Cathy Strathmann and Jason Webb. Webb came out on top with 60 percent of the vote last May. Newcomer Prabakar "Prabu" Jaganatan filed to run in Place 1 but withdrew from the race on March 8.
Kevin Bryant is seeking a second term in Place 3 and Planning & Zoning Commissioner Sandeep Sharma is his opponent.
Planning & Zoning Chairman Claudio Forest is challenging Itamar Gelbman's quest for a second term in Place 5.
Highland Village
The council race was cancelled but residents will vote on amendments to the City Charter.
Current uncontested council members who filed for re-election are Mike Lombardo in Place 3, Fred Busche in Place 5 and Dan Jaworski in Place 7. Jim Archibald, who unsuccessfully ran for mayor last year, filed to run in Place 5 but later withdrew from the race.
This year's ballot will also include Charter Amendments passed by the City Council at its Feb. 14 meeting. The propositions include updates regarding state laws and the election code, as well as language clarification.
The proposed amendments which clarify language to provide consistency with state law include: Council member residency qualifications and eligibility to seek another office, or position, while currently serving on Council; filing for office; and, public records.
Amendments proposed which are clarifying language and/or procedural in nature include: the composition of a Council quorum; codification of city ordinances; and, term clarifications relating to petitions.
Two sections are proposed to be repealed, the appointment of municipal clerk and provisions of the Parks and Recreation Board, as both are addressed in the City Code of Ordinances.
Other Races
Five candidates are vying for the Lewisville City Council Place 1 seat. In Place 3, two candidates filed. Read more here.
In Denton, there are contested council races and an item on the ballot to consider authorizing a ceiling or limitation on the City of Denton ad valorem tax levy for persons who are disabled and those 65 years of age or older who receive a homestead exemption. Read more here.
Argyle ISD
Despite the trustee election being cancelled due to only three candidates running for the three at-large seats open on the school board, a $166 million bond package is expected to draw voters to the ballot box.
Place 1 incumbent Craig Hawkesworth filed for re-election, as has Place 2 incumbent John Bitter. First-time candidates Aaron Estrada and Sam Slaton filed applications for Place 3, but Estrada withdrew on February 23. Each board member serves a three-year term.
The board approved in February placing a $166 million bond package on the May ballot for new schools and renovations to existing facilities to manage district growth. Current enrollment of 2,670 students is expected to grow at least 10 percent per year to over 5,000 students by 2023.
Included under the bond funding will be: two new elementary schools for Harvest and Canyon Falls which lie outside of the Town of Argyle yet feed into the school district; the addition of 12-classrooms at the current high school; renovation of parts of the high school, including the restrooms, kitchen area, and HVAC; Phase 2 of Argyle Middle School that will transform it into a high school; and, a new transportation and administration center. The current Administration Building will be used for more academic/instructional space at Argyle Intermediate School.
If approved, the school portion of the property tax rate would increase by three cents, from $1.57 to $1.60 per $100 of valuation.
Denton ISD
This marks the first election in several years with multiple school board candidates vying for the two open seats.
Place 6 incumbent Jim R. Alexander is being challenged by Alfredo Sanchez, while Place 7  incumbent Dorothy A. Martinez will face opponents Justin Bell and Sam Ortiz.
Lewisville ISD
The seven-member Board of Trustees has two seats on the May ballot, but eight candidates have filed.
Place 6 candidates are Joe Hanna, incumbent Kristi Hassett, Eric Parker and Peter Rabner.
Place 7 candidates are Shari Chambers, incumbent Tracy Miller and Sandra N. Weinstein. Colleen Shaw dropped out of the race on April 17.
Also on the ballot will be a $737.5 million bond proposition. The bond represents funding for more than 30 projects to improve the district– refurbishing schools, acquiring new technology or building new facilities.
The projects were selected from a list of more than 40 items by the Facility Advisory Committee, composed of 89 citizens from across the school district.
Hear from Candidates
Flower Mound Town Council candidates will participate in a candidate forum on Wednesday, April 19, at 7 p.m. at Flower Mound Town Hall, 2121 Cross Timbers Road. Lewisville ISD candidates are also invited and will have 3 minutes each to address the public at the beginning of the forum. The event will be televised live and rebroadcast on FMTV, the town's government access cable channel.
Other candidate forums will be announced on our website: www.CrossTimbersGazette.com.
Voting
Election Day is May 6 from 7 a.m. to 7 p.m. Early voting runs from Monday, April 24, to Tuesday, May 2.
Residents who are not yet registered to vote must register by Thursday, April 6; and, the last day to request an absentee ballot is Tuesday, April 25. All voters are required to present an approved form of photo identification. Visit www.votetexas.gov for specifics.
Most answers to voting questions can be found at: www.votedenton.com or 940-349-3200.