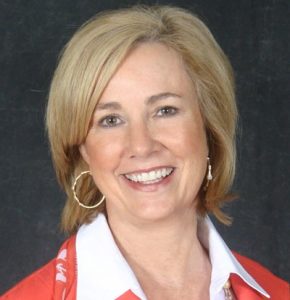 I can't believe that we are already looking at the second month in 2017! I hope all survived the holidays, have your credit cards paid off and are looking forward to spring.
Anyone interested in the inner workings of our community can attend one of our Planning and Zoning meetings or Economic Development Corporation meetings. Both of these committees are appointed by the Council and work together with the Council and Town staff to provide their vision and insight. The present Council has spent many tireless hours reviewing every detail of our Town's standards to be able to clearly communicate to the public what these standards are.
Thanks to the P&Z Committee for presently reviewing the Comprehensive Plan and making recommendations to Town Council to add clarity to the document regarding the "Tax Gap" and clean up the language in the plan to remove any conflicting information. The Council introduced these changes and discussed options in a Public Hearing regarding the text amendments. The amendments were passed unanimously. Please watch for future dates of workshops you might want to attend.
Last April, Town Council approved the Waterbrook Development project totaling approximately 105 acres located on the southeast corner of FM 407 and 377. Waterbrook represents the Town's first proposed zoning under the adopted Form-Based Zoning approach using a Master Development Plan (MDP). The project includes 287 single-family residential lots along with commercial uses that include retail, restaurant, office, and personal services. The MDP shows approximately 191,000 square feet of useable commercial/retail space, with approximately half of that being designated for a grocery store. The MDP also designates 24.41 acres (23.16%) of open space throughout the development which includes civic spaces, plazas, landscape buffers, and floodplain/lake areas.
The development will include the creation of the Public Improvement District (PID), as well as the creation of a Tax Increment Reinvestment Zone (TIRZ) which will be used to buy down the PID assessment on the project as well as reimburse eligible developer costs which include needed infrastructure for project viability. The PID and TIRZ are both necessary for this project due to the extraordinary cost of extending the S1 sewer line to the project. The term of the TIRZ and PID will be 30 years, and as modeled, the project does provide a positive revenue stream to the Town sufficient to cover operating expenses. The TIRZ is performance-based using sales tax and ad valorem contributions to the project in that they will not be paid unless the commercial and retail components of the development occur and produce. We are excited to have Denton County as a participating partner in the TIRZ. We are grateful to all the parties that will help make this project a reality.
Hunter Boyd's Stoplight: The right place, at the right time.
On the road to becoming an Eagle Scout, every boy has to attend a government meeting to attain the "Citizenship in the Community" merit badge. Hunter Boyd, 15, who lives in Argyle choose to attend a Town Council meeting to fulfill his merit badge requirement. Hunter was asked to say a few words at the meeting and he chose to let us know that he was concerned about a very busy intersection that was becoming increasingly unsafe. Keep in mind that this was about a year before he would be old enough to drive. Hunter himself was already concerned about crossing the busy intersection once he got his drivers' license.
The intersection that Hunter mentioned is located at Frenchtown and Hwy 377. Not only does the Argyle and the surrounding area continue to grow, Hwy 377 has become increasingly busy with commuter traffic. This has made crossing onto 377 from Frenchtown road extremely difficult for commuters. Hunter was especially concerned that impatient young drivers and parents eager to make it to school on time were taking risks to cross the busy road.
Town Council relayed Hunter's comments to both the Texas Department of Transportation Denton County Engineer's office and Denton County Commissioner, Precinct 4 Andy Eads office. His comments, along with a favorable Traffic Signal Warrant Analysis, resulted in the installation of a new traffic signal this summer.
The light has been a real success story. This light will hopefully prevent future accidents from occurring with minimal traffic delays. Experiences like this one help our youth to realize they really can make a difference. Everyone became a winner. Hunter received his merit badge, the city was able to serve a public need, and the citizens in the community were protected from an increasingly dangerous situation. We also want people to know that those in public service do listen and take action when they can. It was a true public-private "partnership" that started in the brain of a teenager and resulted in a traffic light that will serve the community for decades to come.
Branding, Placemaking and Wayfinding
At our last Town Council meeting, we adopted the Branding, Placemaking and Wayfinding: System Guidelines Manual. This represented an effort of several months prepared by a collaboration of several teams including and lead by FocusEDG, Valley Quest Design and Bridge Studios. Town Council provided feedback on the preferred layout and arrangement of the wayfinding signs throughout Town. Council also provided feedback regarding detailed architectural details for some of the elements on the wayfinding and gateway monuments. The project was financed by the Argyle Economic Development Corporation (EDC) which budgeted $25,000 for the project.
A copy of the Manual is available on the Town's website: www.argyletx.com
We have many things in our future and I want all of the Citizens of Argyle to stay informed and involved. I hope you will call or come by with all your questions and concerns. We want to stay on track with the wishes of the Community. We are a proud community with high standards. Argyle is all about YOU! Give back to this wonderful Town. Have a great February and let us know how we can help you.