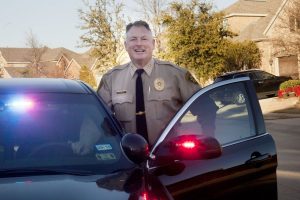 It's the holiday season again, and scams of all sorts are on the rise. People receive calls from people claiming to be from the IRS, and from the Sheriff's Office, from Bail Bonds companies, and from charities.
These are the scams we hear most about now days; however, as we all know, those and many other scams become more prevalent during the holidays as the spirit of giving is all around, and we want to give gifts and support charities, sometimes even more than at other times of the year.
Unfortunately, this time of year also brings out more scam artists seeking to take advantage of our generosity. Below are two of the scams you are likely to run into during the holidays and some tips about what to do if you fall victim to a scam.
Ways to protect yourself from scams:
During the holidays, check your card activity daily." It is always important to monitor charges made on your credit and debit cards, but it is especially critical during the holiday season. If you notice any unauthorized charges, immediately contact your bank.
When you look at card activity, keep an eye out for "microcharges." Scammers often test cards to see if they are valid by charging small amounts of $1 or $2. Once the card is determined to be valid, scammers can sell it to other crooks for a premium. Do not overlook small, unauthorized charges.
Be aware of emails purporting to be from shippers or retailers. No established business would ask a consumer to disclose her password via email or on the phone.  Always look at the specific email address and domain name of the sites such an email is pointing to in order to make sure it is actually from the retailer in question.
Deals that are too good to be true. Gift cards are increasingly popular, but they are also open to a variety of scams. If someone offers you a gift card with a significantly discounted face value, it could be too good to be true.
Charity-related holiday scams:
The most likely place you'll encounter charity scams is when they hold out a collection box to you either as you do your shopping, at your front door, or solicit donations over the phone. We had a recent example in Denton County. We have had someone calling people claiming to be from the Sheriff's Office and asking for donations to support the D.A.R.E. program. We have not had the D.A.R.E. program in nearly ten years.
Scammers may wear seasonal costumes, dress in familiar uniforms, wear badges or claim to be associated with a police department or sheriff's office, or a well-known non-profit. Scammers are not above using kids to convince you they're genuine. Before donating, investigate the charity on sites such as www.CharityNavigator.org to confirm it's legit.
If you do not have the time to investigate the charity, do not donate. If you want to donate to a particular organization that someone claims to be representing, simply look for their website and donate online. Genuine representatives of these organizations will be more than happy for you to do this.
Confirm charities are real before donating. During the holidays, consumers are in a giving mood. Friends on social media might link to a charity, thinking that the organization is legitimate when in fact it's a front for criminals. "There are viral charity outreaches where they show a very emotional photo or video and say, 'Please donate to save the kids or the dolphins,' and that leads you to a site that's just a scam," Samid warned.
Four tips to follow if you've been victimized:
File a police report.You can use the paperwork to prove to your bank and credit card and credit reporting companies you've been scammed.
Tell your credit card companies and bank.Contact the fraud department at your credit card company, and bank immediately. You may have to close the account, or the institution may remove the fraudulent transactions.
Report the fraud to the three credit reporting companies.Do this as soon as possible, especially if your personal information was used to take out a new credit line, make purchases, take out loans, or anything else that could affect your credit. Each credit reporting company has a fraud unit: Equifax: (800) 525-6285; Experian: (888) EXPERIAN or (888) 397-3742; TransUnion: (800) 680-7289.
Gather evidence. In addition to the police report, save what you can related to the suspected fraud. Any paperwork you have such as letters/emails of solicitation, prospectuses, cancelled checks, cash receipts, receipts for cashier's checks or money orders, bank statements, investment statements, or medical statements could help you get your money back or help you protect yourself from further victimization.