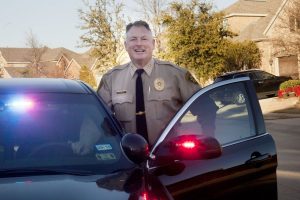 We all know that our kids spend more time on their phones than we would like, but often we don't realize just how much of their time and concentration this takes up.
According to a study by The Nielsen Company, kids age 13 to 17 send more than 3,400 texts a month. That's seven messages every hour they are awake. Seven texts an hour. If we assume that there are hours when they are not sending messages, such as during school, that makes even more texts during the hours they aren't in class.
Distracted walking incidents involving cell phones accounted for more than 11,100 injuries between 2000 and 2011.  Pedestrian-vehicle injuries are the fifth leading cause of death for children ages 5 to 19; however, no age group is immune. Here are a few tips from NHTSA and NSC for children and adults of all ages:
Never walk or drive while texting or talking on the phone
If texting, move out of the way of others and stop on the sidewalk
Pull over if you just "must" send a text, and wait until you are stopped.
Never use an electronic device while crossing the street
Do not walk or drive with headphones on
Make eye contact with drivers of oncoming vehicles to make sure they see you
Be aware of your surroundings; be aware of drivers even when you're in a crosswalk; vehicles have blind spots
Never rely on a car to stop
Always walk on the sidewalk if one is available
If you must walk on the street, walk facing oncoming traffic
Look left, right, then left again before crossing the street; looking left a second time is necessary because a car can cover a lot of distance in a short amount of time
Cross only at crosswalks
If your view is blocked, move to a place where you can see oncoming traffic
Children younger than 10 should cross the street with an adult
Wear bright and/or reflective clothing
Walk in groups
The use of mobile phones and other smartphones is growing exponentially worldwide.  An estimated 77% of the world's population owns a mobile phone. The risk of talking and texting while driving is well documented, but texting and talking while walking is also now becoming an issue. Pokémon Go didn't create the problem, it simply called attention to it.
It seems that on a daily basis, it becomes more difficult to keep our kids safe. Ensuring that your kids know the rules of driving and walking safely in the technological age is one simple way to make that task easier. Setting a good example for kids by following the same road rules you set for your teens and younger kids helps them establish good safety habits that will follow them later in life.
For more information, visit www.Safekids.org and www.nsc.org/learn/safety-knowledge/Pages/news-and-resources-pedestrian-safety.aspx