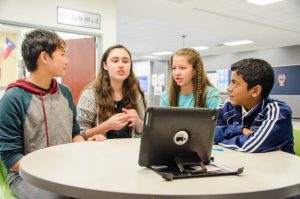 Every day online resources and applications collect some level of personally identifiable information that may or may not be shared with third-party vendors. Lewisville ISD is proactively taking the extra steps to ensure third-party vendors do not inappropriately maintain student and staff data.
LISD is one of only seven school systems nationwide, and the only in Texas, to receive the Trusted Learning Environment (TLE) Seal from CoSN, the national association for school system technology leaders.
"We are so excited about achieving this distinction. Earning the TLE Seal provides evidence to our school community that the district is committed to protecting student and staff data privacy and security," LISD's Executive Director of Technical and Information Services Bryon Kolbeck said.
"The application process was incredibly valuable for us, and we are still using the TLE framework to guide us as we continue to work toward improving our practices. Data privacy is a critical issue, and we greatly appreciate the work CoSN has done to offer guidance and leadership in this area."
Selected among nearly 90 school district applicants nationwide, LISD was chosen by CoSN for demonstrating effective practices in each of the following areas:
Leadership, including managing and collaborating with stakeholders regarding the use and governance of student data to inform instruction.
Business, including establishing acquisition vetting processes and contracts that, at minimum, address applicable compliance with laws while supporting innovation.
Data security, including performing regular audits of data privacy and security practices and publicly detailing these measures.
Professional development, including requiring school staff to conduct privacy and security training and offering related resources to all stakeholders in the community.
Classroom, including implementing educational procedures and processes to ensure transparency while advancing curricular goals.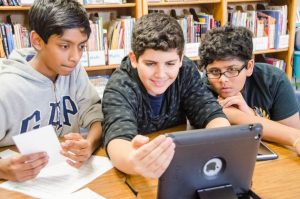 Before being considered for the TLE Seal, the district already had systems in place to ensure student data protection.
"We had some really good systems in place," Kolbeck said. "What I am hoping we get out of this experience with CoSN and other school districts, is finding out what exemplar looks like in these areas."
For example, the district is developing key frameworks for security practices and looking to complete an internal audit and contracting with third parties to administer outside-in and inside-out vulnerability testing of the district's network.
"As a parent, I am sensitive about what data is being shared with the apps and online resources we sign up for or opt in to," Kolbeck said. "We want this protection for our kids and every kid. It is just the right thing to do."
Kolbeck added: "Technology is not going away. We need to continue creating environments where we strike a balance between having and needing to use technology, and when we do, it's safe. The district is leading the way in this and the fact we were one of the few across the nation awarded the TLE Seal shows that."
LISD is required to maintain its commitment to digital privacy and reapply for the TLE Seal every two years.
See a full list and details of each effective practice the district meets to receive the TLE Seal here.
"These schools—representing small, large, urban and suburban communities—have built a culture of trust and transparency. They continue to make these efforts every day while taking advantage of the benefits and promise of technology in modern learning settings," CoSN CEO Keith Krueger said.
Developed for all K-12 schools nationwide, the TLE Seal was formed through the input from 28 school system leaders, as well as CoSN and lead partners: AASA, The School Superintendents Association; the Association of School Business Officials International (ASBO); and ASCD, Professional Learning and Community for Educators. Their collective expertise and experiences pinpoint steps schools should take—beyond regulatory compliance—to help ensure student data privacy and security.