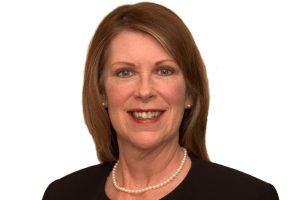 by Michelle French, Denton County Tax Assessor-Collector
It is nearly that time again when tax statements begin appearing in mailboxes. This year, the Denton County Tax Office will mail approximately 450,000 property tax statements.
Did you know that Texas offers several types of residence homestead exemptions that you may be eligible for?
A person may apply for a Residence Homestead Exemption which will reduce their value by $25,000 for school property taxes.
A person who qualifies for an Over 65 or Disabled Person exemption will see a reduction of their value in the amount of an additional $10,000 for school tax purposes.
Denton County offers an Over 65 exemption of $55,000 and a Disabled Person exemption of $15,000. The city that a qualifying person resides in may also offer an Over 65 or Disabled Person local option exemption.
I am often asked how the property tax freeze works. Following is a brief synopsis about the Tax Limitation and how it may affect you.
First it is important to understand what is "frozen". Neither the value nor the tax rate is frozen. Rather it is the tax levy that is frozen, also known as "limited".
Texas Property Tax Code 11.26 and 11.261 provides for a limitation on total amount of taxes from an applicable taxing entity.
To better understand frozen taxes, think of it as a ceiling rather than a freeze.
Let's say you have a stack of blocks that are each equal in size and the number of blocks that can possibly fit from floor to ceiling is 100 blocks. Now let's say that you are allotted 65 of those blocks. In this example, your ceiling is 100 blocks high but you are only responsible for 65 of those blocks so you are below your ceiling.
Now conversely, let's say you are allotted 125 blocks however you can only stack the blocks to 100. While you are responsible for 125 blocks, you are not required to add the extra 25 blocks because the ceiling is your limit. In other words, while you may have been responsible for the extra 25 blocks, you aren't responsible to figure out where to put them. Your limit is 100 blocks.
This is the same way the tax ceiling is managed. While you may be responsible for a tax levy of $125, you only pay $100 because the ceiling is already set. Conversely, if your ceiling is set at $100 and your tax levy is $65, you will pay the $65 because it is below the ceiling.
Let's use another example. For this example, we will use the Denton ISD tax rate of $1.54 per $100 in valuation.
Example # 1:
Taxable Value $200,000
Homestead Exemption – $25,000
Over 65 Exemption – $10,000
Adjusted Value $165,000
Tax Rate *$01.54 / $100
Tax Levy $2541
Tax Ceiling set at $2800
Taxes Due $2541
Example # 2:
Taxable Value $200,000
Homestead Exemption – $25,000
Over 65 Exemption – $10,000
Adjusted Value $165,000
Tax Rate *$01.54 / $100
Tax Levy $2541
Tax Ceiling set at $2200
Taxes Due $2200
Value * Rate / 100 = Levy
Denton County offers the Over 65 and Disabled Person Exemption but does not offer the tax ceiling.
Applications for exemptions are processed through the Appraisal District. Once the exemption is processed, the information is forwarded to the tax office to update your property tax record.
Our office accepts online payments by credit card or eCheck. There is a convenience fee for credit/debit card transactions however eCheck is free. In some cases, you can pay by ACH. Please contact our office to determine if you are eligible for ACH payment options. If you mail your tax payment, it is absolutely essential that it be postmarked on or before January 31, 2017 to avoid penalties and interest. Additionally if you pay online, I highly recommend that you pay early and not wait until end of day on January 31st.
For more information about property taxes, please visit http://tax.dentoncounty.com or call us at 940-349-3500.