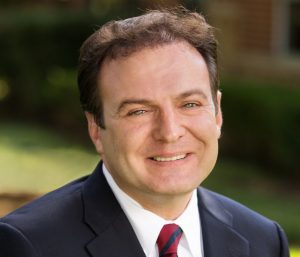 August is always a busy month as we enjoy the last days of summer and prepare for back-to-school and a busier work schedule. Our town staff and officials have been busy all summer working to build upon the quality of life we all enjoy. Whether you live here, work here, shop here, own a businesses here, worship here or play here, we strive to provide the best services and atmosphere to everyone.
In that vein, the Town of Flower Mound was ranked No. 5 on the "Best Cities for Texas Families" list by WalletHub. WalletHub, a website that provides financial tools and information for consumers, had analysts compare 112 of the largest Texas cities based on 21 relevant factors that speak to the sustainability for families. This includes measures such as playgrounds per capita, the divorce rate, and violent crime statistics.
For the first time, the Town of Flower Mound was recognized with several awards at the Texas Festivals and Events Association's (TFEA) annual conference, held in Corpus Christi in late July. Flower Mound Parks and Recreation took home three first-place Kaliff Marketing Awards of Excellence for Best TV Promotion (Christmas Parade & Tree Lighting Ceremony), Best Miscellaneous Clothing (Dorothy's Dash participation shirt), and Best Event/Organization Newsletter (Adventures Guide). The Town was also awarded second-place for Best TV Promotion (Independence Fest), in addition to two third-place awards for Best TV Promotion (July Parks and Recreation Month, and Concerts in the Park).
ValuePenguin, a personal finance research and analysis website, recently named Flower Mound the number 1 Safest City in Texas for municipalities with a population larger than 50,000, and the 12th Safest City overall. Flower Mound reported 49 violent crimes in 2014, and 923 property crimes.
With back-to-school right around the corner, many families are planning their last vacation of the summer. Did you know that the Flower Mound Police Department offers free vacation house checks as a service to Flower Mound residents? House check request forms are available in the PD lobby, and for your convenience the lobby is equipped with a secure drop box for submitting completed forms when the police records desk is closed. For more information, please stop by the police station at 4150 Kirkpatrick Lane, or call 972.539.0525.
To gather feedback, the Town of Flower Mound Parks and Recreation Division invites residents to take a few minutes to complete an online Community Activity Center (CAC) Member Satisfaction Survey. This survey is for CAC members, non-members, people who have used the facility regardless of membership, or participated in a program. The information gathered will serve as an invaluable tool in developing programs and classes to better serve our patrons. Additionally, for individuals that leave their name and contact number, a drawing will be held and one lucky individual will receive a one month membership to the CAC! The survey will be available until the end of August, and can be found online at http://tinyurl.com/zl23hj3.
The Flower Mound Town Council is currently accepting applications for seats on various boards and commissions including the Animal Services Board; Board of Adjustment/Oil and Gas Board of Appeals; Environmental Conservation Commission; LISD Liaison; Parks, Arts, and Library Services Board; Outstanding Citizen Committee, Planning and Zoning Commission; Cultural Arts Commission; SMARTGrowth Commission; and the Transportation Commission. To learn more, or to apply online, please visit: www.flower-mound.com/boardsandcommissions. Applications will be accepted until 5 p.m. on September 9. For additional information, please call the Town Secretary's Office at 972.874.6070, or e-mail [email protected].
American e-commerce company Wayfair, specializing in home goods, furniture, fixtures, and decor, recently opened a distribution center in Flower Mound's Lakeside Business District. The company now occupies 185,000 square-feet, located at 2000 Lakeside Parkway. Learn more about employment opportunities with Wayfair by visiting www.wayfair.com/careers.
A new town hall has been budgeted in the Tax Increment Reinvestment Zone (TIRZ) since 2005, and we are in the process of finally making that happen. Our current town hall is too small to hold all of our employees and we have been leasing space in The Atrium building for almost the past two decades. The new town hall will be built on the same site as our existing town hall. We are also considering expanding and renovating our library to add more meeting and program space. The original library was built about 20 years ago, and we have put almost no money into it since it opened. Watch for public meetings in the coming months as we further discuss these issues.