The Cross Timbers Gazette asked each candidate in a contested race to answer a brief questionnaire to help voters make an informed decision at the polls this May.  In Bartonville, three council member seats—Mayor, Place 2 and Place 4—are up for election. Mayor Bill Scherer is unopposed. Candidates for Town Council Place 4 are: Betty Medlock, incumbent; and, Jim Murphy.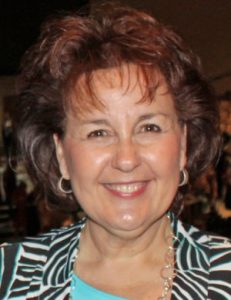 Betty Medlock (i)
Age: 61
Current Occupation: Director of Publications, public policy think-tank
Education: Bachelor of Science, Communications
Current civic involvement: Serving in first term in Place 4 – Bartonville Town Council.
Past civic service: I have raised three active children in this community and, as a result, have held leadership roles in Boy Scouts, PTA (McNair Elementary and E.P. Rayzor), as well as a parent volunteer at Liberty Christian and Denton Guyer. My husband and I were Denton County foster parents for eight years. In addition, I served on Bartonville Planning & Zoning for nearly 20 years.
Why voters should re-elect you: Having served nearly 20-years on P&Z, I have an understanding of our ordinances and the proper application of them as challenges arise. In addition, over the past last two years, while serving on council, I have demonstrated a consistent voting pattern of protecting and strengthening those ordinances. Recently, I had the honor of researching and writing the narrative of the history of Bartonville to accompany an application to the Texas Historical Commission for a historical marker placement in our town. Through the extensive hours of research I came to love and appreciate our Bartonville community even more. The stewards that came before us did a remarkable job preserving and maintaining the jewel we call home. I want to continue to be a part of that legacy.
The main issues facing your town/district and how you would resolve them: When residents are asked what they value most about their lifestyle in Bartonville, the recurrent answer is almost always "rural environment". The challenge is the same as it has been the past many years—the protection and maintenance of the features that make our community unique. I will continue to work toward enforcing and strengthening our ordinances that protect us from unwanted urban encroachment. In tandem with protecting our rural environment is the need to insure the safety of our citizens through infrastructure maintenance and our police department. I will continue to work with other members of council to make sure these efforts are properly funded.
Address of your candidate Website and/or Facebook Page: None provided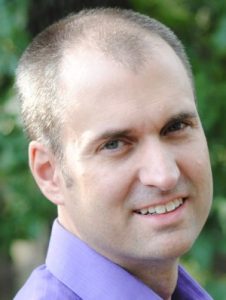 Jim Murphy
Age: 43
Current Occupation: Designer
Education: BFA Industrial Design
Current civic involvement: Greater 407 Lions Club, Bartonville Board of Adjustments, Cross Timbers Community Church Volunteer, Elementary and Intermediate schools WatchDOG volunteer.
Past civic service: Domestic and international missions, Trinity United Methodist Church school exploratory committee chairperson, i9 Sports Coach
Why voters should elect you: I want to keep Bartonville country. I want to bring a fresh perspective to the Council. We need to consider solutions that help promote bringing the community together. To do this I want to engage with residents and learn about what is important to them. I want to keep taxes low and will vote against items that negatively affect the town's budget. Roads are our largest liability and we need to be proactive in how we fund them. I would like to see us setting aside money for those future expenses.
The main issues facing your town/district and how you would resolve them: We are currently faced with the encroachment of urbanization all around us. This has caused a concern for residents in how we manage to keep Bartonville country. The key to keeping Bartonville country is to create a clear understanding of what this means for us as residents and make decisions to maintain this sense of country for the future. I am meeting with as many citizens as possible to understand the concerns and develop solutions. I welcome all opinions and ideas on how we accomplish this. We need to be proactive in creating this direction for Bartonville's future.
Any additional comments: I look forward to bring in a fresh perspective by not being hindered by past decisions. We need to keep Bartonville country, be fiscally accountable, have safe roads and offer solutions that represent the will of the people.
Address of your candidate Website and/or Facebook Page: www.facebook.com/Murphybartonvilletowncouncil