The Cross Timbers Gazette asked each candidate in a contested race to answer a brief questionnaire to help voters make an informed decision at the polls this May. Candidates seeking the Lewisville ISD Place 4 seat currently held by Kris Vaughn, who is not seeking re-election, are Katherine Sells and Fairooz Adams, both of Lewisville.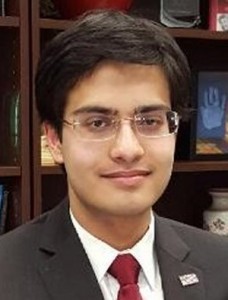 Fairooz Adams
Age: 20
City of residence: Lewisville, Texas
Current Occupation: Student at Southern Methodist University
Education: Student at Southern Methodist University
Current civic involvement: Campus Liaison for the American Israel Public Affairs Committee; Vice Chairman of the Student Concerns Committee under SMU Student Senate; and, a member of Liberty in North Korea– an organization that seeks to help refugees fleeing North Korea.
Past civic service: Helped lead a student effort to block LISD School Board's plan to split the Class of 2014; volunteered on four school board campaigns.
Why voters should elect you: As someone who has spent about a decade in the district as a student– and has seen what works and what doesn't work– my perspective is one that will be of great benefit for the LISD Board of Trustees, as I will eliminate much of the guesswork. I have been involved in district politics for several years and as someone that and has seen policymaking and its consequences, combined with my experiences, I am well positioned to guide LISD towards a direction of greater fiscal responsibility, while also well positioned to advocate for policies to bolster the return on our investments in education.
The main issues facing your town/district and how you would resolve them: Fiscal responsibility is an enormous one. The district has spent nearly $50-million on moving to technology that oftentimes doesn't work properly and serves as a distraction. The ill-conceived three campus structure in the Lewisville system was not only in itself expensive, but has added costs for bussing and utilities. I propose making the use of technology up to the teachers' discretion, with the iPads used as class sets, instead of personal devices. One of the three campuses in the Lewisville system can be repurposed as an alternative school that the entire district can use. As the main campus will have to be expanded anyway because it will approach capacity in a few years, options to consolidate the system have to be explored. The current system makes little sense and is an enormous burden on taxpayers.
Any additional comments: Over the past few months in conversations with parents, teachers, and former students, I have been blessed to see a myriad different perspectives. The support, the ideas, and the encouragement have all been invaluable and I am humbled to have the opportunity to perhaps serve and give back to the community that has given so much to me.
 Address of your candidate Website and/or Facebook Page: Website: www.fairoozadams.com, Facebook: www.facebook.com/farioozadamslisd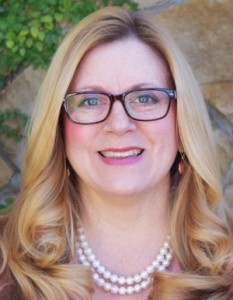 Katherine Sells
Age: 53
City of residence: Lewisville
Current Occupation: Membership Admin at First Baptist Church Carrollton
Education: BBA – Texas A & M Corpus Christi; MBA – University of Central Missouri; St. Edwards University – post-baccalaureate Education studies
Current civic involvement: Lewisville ISD Council of PTAs, President; Killian MS PTA, School Support Coordinator; Hebron HS PTSA, Parliamentarian; Medical City 'kid's teaching kid's" Advisory Board Member; CISNT – WISE; New Friends New Life, Connect Youth Leader; LISD District Leadership Team; HBL Mentor at Creek Valley MS; and, LISD Partner Council.
Past civic service: LISD Facilities Assessment Team; LISD Interview Panel; Inside LISD Leadership Program; Castle Hills ES PTA – Council Delegate, Room Level Coordinator and Room Mom; Killian MS PTA – President and Treasurer; Hebron HS PTSA- Membership Chair; Children's Mission Director, Kid's Community Basketball Assistant Coach, Adult Bible Fellowship Leader, Global Missions Leader and Volunteer
Why voters should elect you: The first and most significant asset I bring to this race is a deep and extensive experience working with LISD. I am currently the President of the Lewisville Council of PTAs, with relationships and leadership experience on every campus in our district. Another is that I have the education and business experience that LISD truly needs now, having worked with large budgets and leading teams and projects to deliver successful outcomes impacting hundreds. I have lived in Lewisville ISD as a taxpayer, homeowner and community servant since 1989.
The main issues facing your town/district and how you would resolve them: I think our largest, most immediate challenge is to ensure we are providing and equitable and adequately funded education to all students in the district. We have many diverse student populations and we must seek to meet their educational needs where they are. My experience working as an LISD advocate, in our municipal communities and down in Austin at the State Legislature, has equipped me with the relationships and communication skills to fight for LISD. As a mature, educated adult with decades of training, experience and volunteerism, I will be ready on Day 1 to represent LISD — the largest employer in Denton County with a budget of just under $500 million.
Any additional comments: My opponent's youth and enthusiasm are inspiring, but the stakes are simply too high for us all now, and LISD needs conservative, relevant leadership and experience.
Address of your candidate Website and/or Facebook Page: www.sells4lisd.com, www.facebook.com/Sells4LISD