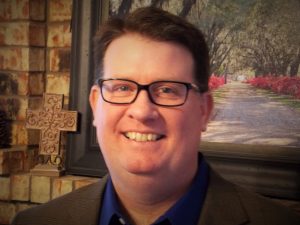 Dan Jaworski, 45, has filed for a place on the May 7 ballot for Highland Village City Council, Place 4.
"After a lot of prayer, consultation with my wife, close friends and encouragement by many local leaders and neighbors, I'm announcing my candidacy for Highland Village City Council," said Jaworski in a press release.
"I am running because, as a person who was raised in Highland Village, I have a deep love and passion for this city, which has translated into a desire to serve. The values that carry me through life are values I learned here and I feel compelled to serve and work to make sure those values are passed on to the future."
Jaworski currently serves on the Highland Village Planning and Zoning Commission, served on the Zoning Board of Adjustment for one year and just completed service as vice chairman on the city's Fire Department Service Level Task Force.
Jaworski also served eight years in the United States Navy as a linguist and intelligence analyst and has a Bachelor's degree in Business Administration as well as a Master's degree in Strategic Leadership.
"I feel incredibly blessed that I had the opportunity to live and grow up in such a wonderful city. I started life with a single mom who worked two and sometimes three jobs while also going to nursing school and anesthesia school. When she met the man who would become my dad and we moved to Highland Village in 1978, my life was changed forever. I owe this community a lifetime of service and hope to give back as much as I was given," said Jaworski.
Jaworski considers himself a fiscal and social conservative, believing in the idea that local government should do a few things and do them very well. "Local government has the most significant impact on our daily lives but it shouldn't be an intrusive impact. I don't believe in a nanny state or a nanny city and Highland Village has always found a good balance of providing good service with limited regulation. I intend to carry on that tradition on the City Council."
Jaworski is married to his wife, Gretchen, of eleven years and they have a 21 year old stepson currently serving in the Navy as well as two small children. They attend St. Phillip's Catholic Church in Flower Mound.
Jawoski and Barbara Fleming, 74, a retired real estate broker, have filed for the Place 4 seat.
Election Day is Saturday, May 7, 2016 and the deadline to register to vote in the city election will be Thursday, April 7, 2016, 30 days prior to the election. Follow his campaign on Facebook at https://www.facebook.com/danforhv/