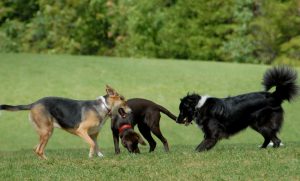 With the grand opening of Flower Mound's first dog park set for Friday, put your best paw forward and take advantage an opportunity to become educated on dog park safety.
Flower Mound Animal Services staff is offering two informational presentations about how to keep your pooch safe at the dog park this week.
The first presentation will be held tonight (Jan. 27) at 7 p.m. at the Flower Mound Public Library, located at 3030 Broadmoor Lane.
In addition, residents may attend the presentation following the Hound Mound's grand opening celebration on Friday at 7 p.m. in the Community Activity Center's Pecan Room, 1200 Gerault Rd.