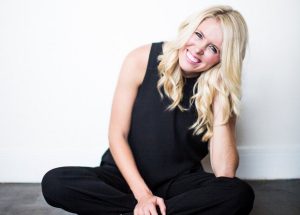 Liberty Christian kindergarten teacher Heather Patterson first knew she loved to write as a 7-year-old when her mother registered her and her twin sister at their local library to be pen pals with twins from London, England.
"I couldn't wait to check the mail in hopes of a new letter," said Patterson. "Writing letters to my pen pal developed a lifelong love for reading and writing.
"My pen pal and I have been in contact with each other for more than 21 years."
Patterson is now a first-time author of "Passing the Bone: America's Next POTUS," which in this case, stands for "Pup Of The United States."
Passionate about children, education, and politics, she wrote the book for young readers to help them relate to current events.
"The book is written for children about the presidential pup's requirements from the first dog's perspective," she said. "In an election year, this book involves children in current events, captures them with humor, and teaches them a few fun facts while they get an inside look at the White House pup."
Liberty Christian will host a community book signing on Wednesday, Jan. 20, from 11 a.m. to 1 p.m. at the school. Patterson will also read her book to the entire Lower School that morning in a special assembly.
"I look forward to meeting parents and children alike at the book signing," said Patterson. "Readers of all ages can learn new facts from the book, some of which are hidden in the illustrations, along with a page that includes a drawing of all five of America's living presidents, along with former first dogs."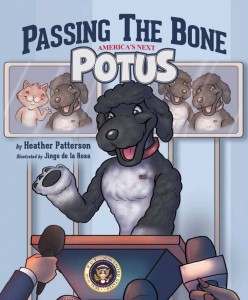 Patterson said that she wants to excite children about the presidential election and teach them that they have an important role in America.
"Children's character, passions, and interests matter," said Patterson. "The way they treat others matters. Children are young, but they are capable of being good citizens. They have the privilege of being born in a free country, where one day they can vote and take part in electing a president.
"And of course, children can get excited about the new presidential pup that will move to 1600 Pennsylvania this year."
Bo, the name of the pup in the story, is the real name of President Obama's dog, but the inspiration for Bo's behavior in the book came from Patterson's twin sister's dog, Beau. "His personality inspired some of the wit in the story, which I think readers will find entertaining."
Patterson hopes this book will draw children into the election process by engaging them at their level and appealing to their interests.
"Any presidential election is exciting and historic," she said. "The media is filled with campaign trails and election coverage, and the country is consumed with the changing of office.
"I wanted to write a book for this election season specifically for children that adults would also enjoy."
Books may be purchased at the book signing or preordered at www.mascotbooks.com.